FRONT PAGE SPORTS: BASEBALL '94 by Dynamix
Reviewed by Jason W. Birzer
---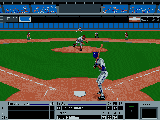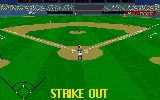 Computer        Graphics        Memory          Disk Space
Minimum   386/33       VGA-256 Colors  4MB with EMS           15MB 
Max/Rec.

Control: Keyboard, Mouse, One or Two Joysticks (Recommended)
  Sound: Soundblaster compatibles, Adlib, Roland LAPC-1 or MT32, MIDI
  Notes:

Reviewed version 1.0 on: 486/33, 8MB RAM, Pro Audio Spectrum 16
    Reviewer recommends: 486, 2MB Disk Cache
---
The baseball season is over, whether we want it to or not. But just when we didn't think we would get anymore baseball, Dynamix comes to the rescue with FRONT PAGE SPORTS: BASEBALL '94.

The people who brought us FPS: Football Pro, one of the best football games I have ever played, has done it again with baseball. With a new camera system, improved graphics and a new user interface for this game and FPS: Football Pro '95, Dynamix is not resting on its laurels. The game is a bit buggy, and even more hard drive hungry, but I am sure that Dynamix can fix some of these problems soon.

One of the first things users of Football Pro will notice is the new user interface. The interface is totally drop down menus. It isn't the most user friendly system to use because of the fact that it is sometimes hard to find the selection for what you want. For example, if you want to load an association, you will first need to select one of the selections under Association then you can select Load.

What this interface does allow is a lot of options. Sometimes so much it can surprise you. Associations can be defined for as little as 8 teams and as much as 48 teams (even numbered) in as much as three leagues with three divisions each. The designated hitter rule can be on or off in any league. It also allows you the selection of how long you want the season (Short season, Half season, and Full season). There isn't a need for a separate fantasy draft program for this game, because it is a bui lt in option. There is also a reset teams selection with more control than Football Pro.

One of the best features of this game is the way it handles rosters and statistics. Rosters are divided into four parts: An active roster of 25 players, a AAA roster of 15 players, a disabled list, and a low minors roster of 10 players. There is an unlimited number of transactions that can be made between the active roster and the AAA roster. The low minors roster is for players drafted in the Amateur Draft. Players can be put into this roster if they are under the age of 26 and are released and resigned the next week. The roster assignment screen is impressive. on the top row, all four rosters are listed along with list of free agents signed, players released, players sent in trade, and players received by trade for that week.

Players are rated by many ratings, ranging from 0 to 99. Batters have ratings for contact hitting, power hitting, speed, fielding for all nine positions, arm strength, how much of a pull hitter a player is, and how likely a player will hit the ball on the ground or the air. Pitchers have ratings for holding runners, endurance, control, how much of a ground ball or flyball pitcher he is, and seven different pitches. For a pitcher to use a pitch in a game, the pitcher needs a rating of over 30. A pitcher can use a maximum of four pitches in a game. All players have these stats, so if you need a position player to be a pitcher or vise versa.

You can see a roster of your batters, pitchers, lineups against left handers and right handers, fielding positions for each lineup, and pitching staff roles. In the pitching staff roles, you can select who your starters, and who your long relievers, middle relievers, setup men and closers are. In any of these menus, the columns can be changed into just about anything. If you want a certain statistic, it probably keeps track of it. The problem is that it is so vast that it can be hard to keep track of. I wished that they included some standard data columns that I could quickly choose from. The game also includes a separate program to enter statistics so that you can enter your own teams into the game.

Player transactions have also been improved over Football Pro. First off, the selection screen for trades and free agents allow for more than just position. It allows selections of left handers, right handers, switch hitters, to select minimum ratings for players and age limitations. Trades have the additional choices of which teams to trade with and which roster the player is on. There are three players allowed on each side of a trade. All trades and free agent signing are not resolved until the next day in the order of record. All transactions and injuries for that day are listed under the teams news. I wish they had included a central location to see all the teams' transactions.

Now for gameplay. You can have as much or as little control over the players as you want. There are various levels of control for managing, pitching, fielding, batting and baserunning from total computer control to total human control for each of these. There are also other game play options like injuries, fatigue, the DH rule and others. When the game is started, a lineup screen comes up with the lineups of both teams. This allows the player to change his lineup before the start of the game.

The player will then be taken to the ballpark, which is one of twelve types (The Ballpark at Arlington, The Astrodome, Atlanta Fulton County Stadium, Oriole Park at Camden Yards, Candlestick Park, Comiskey Park, Dodger Stadium, Fenway Park, Jacobs Field, Royals stadium, Wrigley Field, and Yankee Stadium). It was disappointing that they didn't include all of the ballparks on the CD-ROM, but you can buy the rest of the parks and 48 teams for $29.95 from Sierra. Each stadium has its own bitmapped batting screen with the batter closest to you. Below the screen is an information bar with the name of the batter, Primary statistics (Contact Hitting, Power Hitting, and speed), The pitcher's name and his pitches and ratings, and the runners on base and their speed rating. There is also the option of displaying where the pitch was in relation to the strike zone and a speed gun. A note: the batting screen is very disk intensive, if you are using disk compression, it will be VERY slow. I would recommend some sort of disk caching software.

Controls are simple. Commands are given by a menu. The player selects an option by moving the joystick or pressing the appropriate button on the keyboard and either button one or two. When the ball is hit, the place where the ball will land is marked on the field by a circle. The smaller the circle, the closer the ball is to the circle. The controls are very good and it is very easy to use in any mode. Fielders can be moved around for particular batters.

The graphics of the stadia are very good. There are various levels of detail that can be selected for people with slower machines. I ran the game with everything at the highest level and there was only a slight slowdown in the graphics. It is fairly accurate in its display of the stadia.

The sound isn't that bad. Umpires call balls, strikes, and outs. The type of foul ball call depends on how close the ball was to being fair. There is also some ambient crowd noise and voices from the stands from vendors and hecklers. The disappointing thing is that there isn't much crowd reaction to what happens on the field. If someone hits a home run, the crowd acts like nothing happened.

One of the best parts of this game is the instant replay option. The new thing is the Camera Angle Management System (CAMS). This allows the user to position the camera anywhere in the ballpark at any angle. You can also have the camera track an object, follow an object, and set up different cameras for each part of the field. It also has the ability to edit replays using different angles.

This game isn't without problems, though. There is a major bug with the season that won't let me finish my 11th game. Dynamix is working on this one. Also, sometimes, the mouse doesn't want to work. This can be fixed by changing screens, but in the standard managing mode, the screen in which the computer suggests a move is not controllable from the keyboard, so this causes problems. The AI sometimes makes some questionable decisions and relievers who don't pitch through the 5th Inning can get a win.

I am confident, though, that Dynamix can eventually fix some of these problems. It is a new and very complex product. I'm looking for some of the improvement in this game to appear in FPS: Football Pro '95 real soon. Once all the bugs are fixed, this game will indeed be worth all the hype. Even though you can't get the World Series, you can still play ball.
---
This review is Copyright (C) 1994 by Jason W. Birzer for Game Bytes Magazine. All rights reserved.