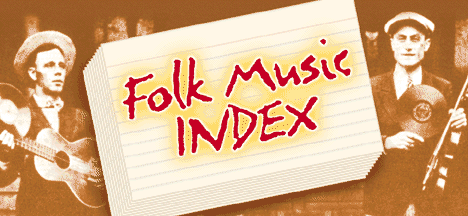 If your current play list does not include a selection of folk songs or music, chances are you are not being exposed to these great tunes.  Visit Folk Music Index for your choice from more than 4,300 recordings, 410 books, and 6 magazines, indexed by both titles and performers.
Currently the index includes 60,000 titles, 25,000 performers, and nearly 150,000 listings. If you can't find what you like, the website also provides active links for fast access to other performers and titles, as well as to active publishers.
Check out this unique collection for the latest additions: all the titles in the two O'Neill collections of Irish music, Cole's 1000 Fiddle tunes, and Randolph's 4 Vol Folk Songs of the Ozarks.