Don't forget about your library for out-of-print books!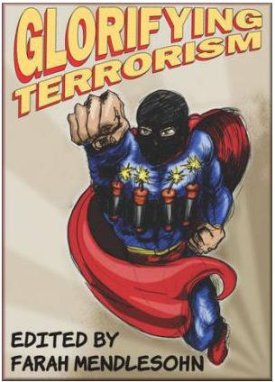 The always excellent boingboing.net today again mentions a book I am quite fond of. Glorifying Terrorism is a book of short stories originally written to protest the 2006 UK Terrorism Act, a law which made it illegal to produce works of art or literature that "glorify terrorism." As many were quick to observe, this makes many beloved stories illegal, e.g., Star Wars, V for Vendetta, and anything about the American Revolution. That's the trouble with censorship, it always has unintended casualties.
The post also mentions that the book's first printing has sold out, which currently means that it cannot be purchased. BoingBoing recommends us to a podcast version of one of the stories, which I also endorse, especially since it is produced by the wonderful Escape Pod. But the blog then also says that since the book is sold out you might not otherwise be able to read it.
Remember your libraries! Many librarians take it as our sacred duty to purchase books like this (provocative, of small print runs, culturally relevant) for our collections, and if they are in a library collection somewhere (and I guarantee they are, since I made my library buy a copy at the very least) you can get it by inter-library loan. Libraries and tools like inter-library loan are a way to get access to all that stuff that is published every year that you couldn't possibly afford to buy. This is one of the reasons I love being a librarian. It seems to me that we are managing this incredibly subversive, practically socialist (in the most idealistic use of that term), network of information distribution. Check out http://www.worldcat.org to see if a library near you has a copy, and if they don't, call up your local branch and ask them to interlibrary loan it for you.
Posted: August 24th, 2007 under human rights, libraries.
Comments: none