Charles Bishop Kuralt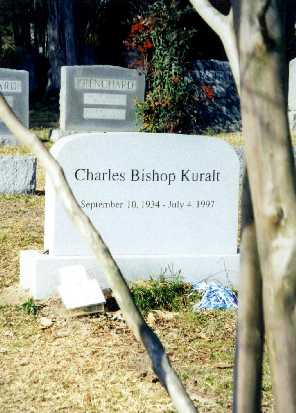 One of the newest members of the Old Chapel Hill Cemetery is Charles Kuralt, a distinguished alumni of the university. He was born in Wilmington, NC, in 1934, a true Tarheel. He loved common people and spent his career pointing out the good aspects of life during a time of war and despair. While he attended UNC, he was an active member in many organizations like Order of the Grail, Order of the Old Well, Phi Eta Sigma, and St. Anthony Hall. Despite all these, he spent the majority of his time at
The Daily Tar Heel
, which he edited his senior year. Actually, he spent so much time at the Tar Heel; he ended up failing all of his other classes. He was later given a diploma once he became a distinguished journalist.
Straight out of college without a degree, Charles Kuralt worked as an intern at The Charlotte News. After a year, he won CBS's Ernie Pyle award. Instead of accepting the award and feeling proud, young Charles asked, "if you like my work, why donít you just hire me." They did and he became the youngest CBS correspondent at age 25. He covered the Vietnam War, and stories all over the world including 23 Latin American countries. The gentle man that he was, Charles Kuralt did not enjoy wars, nor covering them in the midst of bullets and bloody soldiers. He dropped hard news reporting and took to the road to do his own show called "On the Road with Charles Kuralt."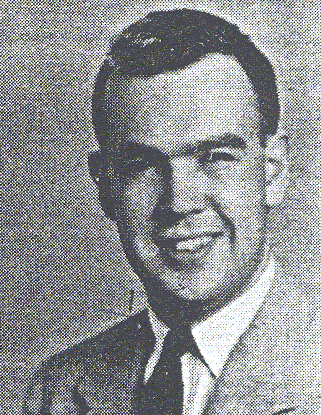 Charles had a special talent for storytelling and finding interesting people to tell stories about. For his show, he traveled across the country searching for the people who uniquely represented America and Americans. He continued to work for CBS until 1994 and on July 4, 1997 from heart failure and lupus.
Throughout his life, he won 13 Emmys, many other broadcasting awards, and was on the New York Times Best Seller List several times. He not only contributed to Chapel Hill and North Carolina but he helped the whole country learn to recognize that good news is news. Out of all the places he had been in his life, he chose to come back to UNC to be buried. Before he passed away, he was able to get a plot in the cemetery on the campus he loved.