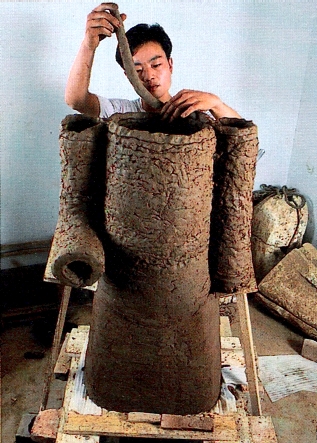 Image 10
A man attempting to duplicate a Terra Cotta figure in a process believed to have been used.
The torso and arms were produced as one piece, while the head, legs and hands were made in separate stages.
When all three portions were fired and painted, they were assembled.
In this duplication process, a single figure required the labor of fourteen people and a time span of three days- from start to finish.