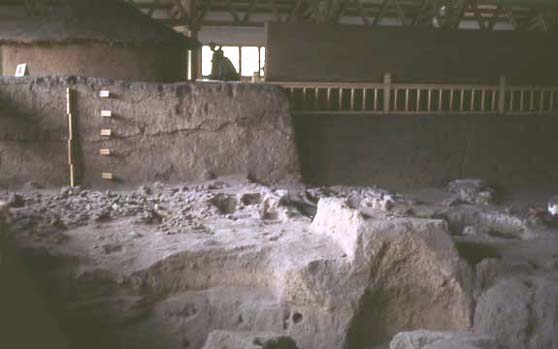 Image 01
Excavations at Ban Po Cun Neolithic village, Shanxi Province, 1981
Ban Po Cun is a famous excavation in archeological circles, consisting of a complete Neolithic village.
As usual the Ban Po Cun excavation is covered by a roof and is open to the public. It is in Shanxi Province, the nearest large town being Xi'an.
A reconstruction of a Neolithic hut can be seen in the photograph.