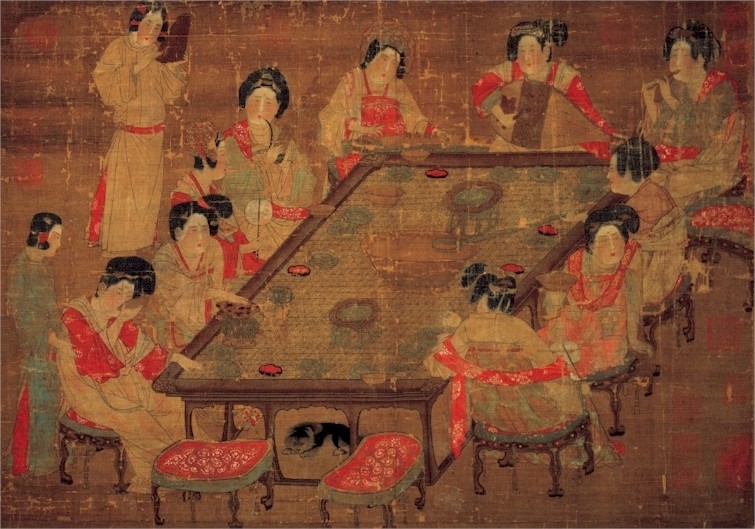 A Palace Concert
Anonymous, Tang Dynasty (618-907)
Ink and colors on silk.
This work bears no seal or signature of the artist. However, the original title slip reads, "Picture of A Palace Concert by a Yüan (1279-1368) Artist." Close examination of the hairstyles shows that some are combed in one direction on top (so-called "falling topknots"), while others are combed in two directions and tied into knots by the ears ("side knots"). With different hair ornaments, one of them even wears a "floral headdress." These all correlate with ladies' fashions in the T'ang dynasty. The woven bamboo-top table, cusped crescent stools, winged wine cups, and the way the lute is being played with a large pick all accord with late T'ang customs. For these reasons, this painting ought to be reattributed to the T'ang.