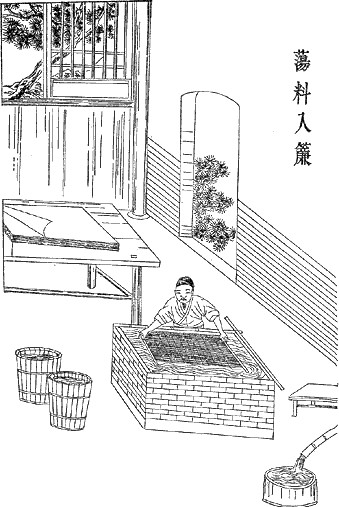 Ming dynasty woodcut
The process of making paper, step 3.
The boiled bamboo mixture, called a slurry, is then set to cool inside the studio in a large, brick tub.
A specialist then dips a frame of silk screen into the tub, extracting a thin layer of slurry. A large portion of water goes through the screen and back into the tub.