I'm not sure when this happened but I've managed to do more design while in school than when I was a full time designer. Well, at least I'm enjoying it now.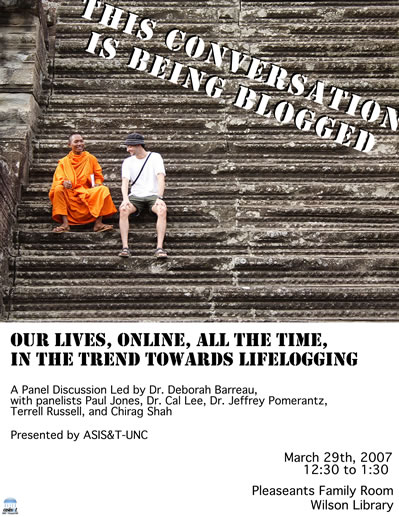 New flyers for THIS CONVERSATION IS BEING BLOGGED: Our lives, online, all the time, in the trend towards lifelogging, a panel discussion presented by the UNC-Chapel Hill chapter of ASIS&T that features Dr. Deborah Barreau, Paul Jones, Dr. Cal Lee, Dr. Jeffrey Pomerantz, Terrell Russell, and Chirag Shah.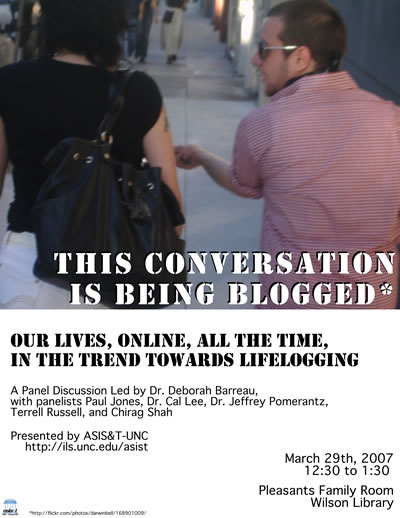 I especially like the second one, because according to the flickr page I got it from (attribute to darwinbell), the conversation was in fact blogged (at least on flickr).
Large versions of the flyers can be found here.