Welcome to Dykki's World!!
This is a world all my own... I use it primarily as a test zone to try out Web applications, but, hey, why not have some fun at the same time?

I haven't taken the time yet to mention my beautiful partner Shannon. Together we are starting a business, DreamTech Enterprises, and a family.

That family currently consists of... (images to come)
Cassie,
Daniel,
and Delirium
Fun!!!
I like dinosaurs and big guns. Jurassic Park and Aliens are my favorite movies.

I also like toys and Sega games, other games, and comics.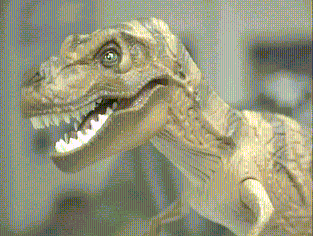 Rex is my workstation's guard dinosaur.
Work!! (almost as much fun)
I configure, implement, and manage information location, delivery, and retrieval resources. I also code a little from time to time... Some of those resources are WWW, launchpad.

_____________________________________________

Dykki_Settle@unc.edu