UNDERSTANDING BUDDHISM THROUGH
ANCIENT INDIAN SCRIPT

by Dr. Gautam Chatterjee

Its commonly believed that Pali and Tibetan language are the only vehicle of Buddhist textual traditions. But thats not a fact! As in Sanskrit language in eight ancient scripts much of the Buddhist thoughts are encoded and most of it are yet to be deciphered! Dr. Satkari Mukhopadhyay a traditional Sanskrit scholar, a historian and a linguist who knows some thirteen languages and thirty-seven scripts of the World explains the nuances of those scripts and manuscripts in an exclusive interview to Dr.Gautam Chatterjee. Pt. Mukhopadhyay,who has delved deep into study of Grammer, Vedas, Indian Philosophical Schools and Buddhism explains the growth of Buddhism in India and opens up new frontier to rediscover some of the lost heritage.

G.C.: Panditji will you kindly elaborate the textual tradition of Buddhism!

SM: Common belief is that all Buddhist works are in Pali. Thats untrue! Pali language originated as the language of Theravada School which encompasses Scripts of Sinhalise, Cambodian, Burmese etc. Ninty-nine percent of Pali literature is published. On the other hand in North India Sanskrit remained the initial linguistic vehicle where in Buddhism travelled very deep at the conceptual level, of it much is unpublished. Since the Gupta period of 1st century B.C. to mediaeval era Sanskrit remained the main language which even spreaded upto Central Asia. Sanskrit not only catered to the development of Buddhist thought but later became vehicle for Buddhist cultural exposition.

GC: How much of Sanskrit textual tradition survive today ?

SM: Not really, during the Muslim invasion much of the Monastries got destroyed and especially of Nalanda, Vikramshila etc. The repositeries of documents got destroyed so we have lost much of them. Still there were monks who escaped and carried some Mss. to

Nepal and Tibet in order to save those invaluable treasures. The Sanskrit Manuscript which went to Tibet remained unnoticed until in this century Rahul Sankrityayan could lay his hand and photographed them. Those texts are in Newari Script and Old Bengali script i.e Gaudi. Those rare manuscript photograps are available at B.R. Research Society, Bihar. Though today out of them 28 Buddhist texts are available in print but much is yet to be deciphered. For example in Newari Script the Buddhist Mahayan text

Satasahasrika Prajnaparamita, which runs into 1 lakh verses like the Mahabharata, is yet to be deciphered and Indira Gandhi National Centre for the Arts, has undertaken this task to edit this massive work.

GC: Sir, will you tell us about the ancient scripts of Sanskrit and Pali Languages which carried the Buddhist traditons down the ages?

S.M

: Yes, so far Buddhist texts are concerned Sanskrit language there are seven principal scripts namely Gupta Brahmi Scripts, Kharosti, Later Gupta Brahmi , Siddhamatrika, Central Asian Brahmi with its several variations, Newari and Old Bengali or Gaudi . And in Pali language we have Sinhalise, Burmese, Thai, Cambodian, Tuatham of Laos. Pali manuscripts in these scripts are found on palmleaves.

Its important to know that except the Kharosti script all the scripts be it of Sanskrit or Pali evolved out of Brahmi script which we find in Asoka Edicts.
G.C.: Script remains a vehicle for religio cultural expansion of Buddhism in the South East Asia, how do you look at as a linguist.
SM
: This is a vital question! We see that from 3rd century B.C. Buddhist socio-religious culture spreaded from Turfan to Indonesia. Historically speaking if culture or philosophy is not retained by people at large there cannot be any growth of any given philosophy or thought. Before the advent of Buddhism be it in Central Asia or in Burma to Indonesia there were no script available to record the Buddhist thought. Thus, for the retention of thoughts scripts were coined and thoughts, commentaries were further written to expand the literature of those places. Thus Buddhism has actually revolutionised the spirit of oral tradition into a vibrating textual traditons.

For example uptil 7th century A.D. Tibetans had no script of their own. Initially, oral tradition continued and in 7th century Thumi Sambhota with his team came to Northern India to develop their own scripts out of Brahmi script with the help of Indian pundits. Thus came Tibetan script wherein grammar was developed later became a meditating point for further development of Buddhist textual tradition.

Similarly, from 3th to 1st Century B.C. Buddhist oral traditon reached and thrived in Sri Lanka . The Buddhist Canon Tripitaka ,was written down in Sri Lanka, in Brahmi only in 1st century. From 6th /7th century A.D. South Indian variety of Brahmi went to Cambodia where it developed into Khmer script from which Burmese, Thai, Lao and Indonesian scripts were evolved. These scripts were used to be written in Pali as well as the regional languages thereby became a powerful vehicle for the spread and retaintion of Buddhist religion and culture in those regions. Thus Buddhism, vertually brought literacy to these regions in the field of literature, art and socio-religious cultural explosion in this region.

G.C.: Will you cite some landmark of Buddhist textual traditions?
SM
: In Kharosti script we get the 2nd Century A.D. Ms. known as Gandhari Dharmapada. In 4th century Kalpanamanditika in Brahmi Script is another landmark work. From 1st century B.C.we find Buddhist canonical texts of Northern India in Later Brahmi script Aureal Stein found this immensely valuable manuscripts known as Gilgit collection. The other important mss. are the Turfan which dates from 4th to 7th century A.D. It is in Gupta Brahmi Script and its variations of Central Asian type. It contains Buddhist Canonnical texts,Jatakas,Asadanas.

Two important works are of ASVAGHOSA which were found in Nepal in Newari script. It contains 2nd century work like Buddhacaita, Saundaran. Mss. of later period was found in Nepal. Satasahashrika Prajnaparamita about which I have already told you.

Another important Ms. discovered in Tibet is Pramanavartika, a work on Buddhist Logic which was written in 7th century but this Ms. was of 13/14 century A.D

G.C.: Being a Historian of religion , you have read Buddhist texts in various perspective, can you compare Buddhism with Hinduism. I mean it is for quite some time we have been told that Lord Buddha was a critic of Vedas and his religious movement was a rebellion against Vedic religion. Do you subscribe to this theory.
SM:In a nutshell Buddhism and Hinduism are no separate two creeds as Islam and Christanity. They drew from a common heritage like different branches of a Banyan tree.So both share point of agreements with some disagreements. As Hinduism we find the importance of Gods at spiritual and cosmological levels. However, in Buddhism the God element is missing both at cosmological level and spiritual level and God is replaced with Buddha's personality which has touched the heart of all enveloping even the common people. Thus later, Buddha himself became an icon in later years. Actually Gautam Buddha revived the older Vedic values and opened the path to Moksha even for a common man. On the otherhand Hinduism talked about the four-fold Purashartha namely Dharma, Artha, Kama, and Moksha. Buddhism indicated towards moksha only and it was a monastic religion.
G.C.: Then, was Gautam Buddha an atheist or Nastika?
S.M.:
That the Buddha was Nastika is basically a wrong notion! As Buddha Sankhaya and Mimansik philosophy underplayed the God, then why don't you call them Nastika. I tell you actually the English word 'Atheist' and the Sanskrit 'Nastika' carry different

meanings. Let us look into etymologically and trace the meaning of Nastika from Panini's perspective. It says' He who believes in life after death(Paraloka) is Astika. Buddha believed in incarnations and rebirths so he was Astika so how can we say Gautam Buddha was a Nastika!

GC: As Buddha believed in rebirths but does the Buddhist tradition subscribe to Avatarabada or incarnation theory?
SM:
Yes! As you know from common inheritance Hinduism and Buddhism believed that there is propagation of Dharma at first level then at second it flourishes and deviation follows so there are falls and falacies creeping in. To revive the Dharma and correct its stand a superman appears. In Hinduism Vishnu incarnates and in Buddhism Samyaksambudha comes to set the world order in correct direction. It is said before the appearance of Gautama Buddha there were 25 earlier Buddhas and the process is on. In Hinduism we find the trancendental Hiranyagarbha who is omnipotent and cause and restult of all but himself above from the cosmic lila. Likewise in Buddhism talked about Adi Buddha who is similarly trancendental.

G.C.: What about Buddha is being aVeda Nindaka or a critic of Veda ?
S.M
.: Its true Buddha criticised Veda but only on the score of animal sacrifice. Jayadeva, the Brahmin author of the Gitagovinda, says that the Buddha criticized only those portions of the Vedas which prescribe animal sacrifice and that he did out of compassion. Ramachandra Kavi-bharati, a Buddhist poet who lived in Sri Lanka in the fourteenth century, echoed the same view and vehemently refuted the allegation of Veda-nindaka on the part of the Buddha.
Even Buddha himself supported panthinsm and talked about worshipping some deities to get certain results. He praised Vedic scholars so he actually praised Vedas alongwith his scholars.
G.C.: Will you throw some light on the pantheon angles and rituals thereof?
S.M.: In Rig Veda we find that there were 33 gods which later it is said become the 33 crores! Since the earliest days of Buddhist tradition gods like Indra, Varuna, Ishana,Yama etc were accepted in Buddhism. In Hinduism Vishnu, Saraswati, Shiva, Maha Shakti came up. In Buddhism down the ages similar things happened as pantheons with its incorportated philosophy changed its iconographic appearnce but remained almost the same. On the score of rituals and Mantras Hinduism and Buddhism have similar records and perhaps some of the rituals were borrowed by Hinduism from the Buddhist traditions.
G.C.: You have traced the cosmology,spiritual perspective but what about life for the common man that is Sanatan Dharma at the social level!
S.M.: If one embraces Buddhism, he is not cut off from the social structure,the essence remains and strata and life course continues as usual however there are elements of dichotomy. In Hindu way of life the four tier system of social order was out of Guna and Karma and the heriditary trait continues. In Buddhism, the Kshatriyas are very proud of their genealogical lineage as Gautama Buddha was from a family of the Kshatriyas. And you will be surprised to know that both in Sanskrit and Pali literature I have discovered that in the Buddha tradition of reincarnations it is said the in future Buddha would take birth in Kshatriya or Brahmin kula or family and no where else. Thus you see that Sanatan Dharma remains so in the belief system wherever Buddhism went
G.C.: Really I am enriched with this multi-tier knowldege systems available in various scripts and languages about Buddhism. But today the knowledge of scripts are passing into oblivion and direct access to the source material is becoming difficult for modern scholars. How do you see this situation.
SM
: For Indological studies and Buddhist studies access to original records is very important but it is true day by day scholars are forgetting about the knowledge of those scripts. In India around 90 per cent of Indologists do not know various scripts so interpretation becomes difficult. On the otherhand Western scholars are working very hard but with the scripts and original sources they are delivering goods in better way!

In the third quarter of 19th century knowledge of scripts was greater amongst Indians. In our days those who have studied Pali knew various scripts. But today, modern scholars only know the regional and Devnagiri scripts.The study of Palaeography has declined steadly. Among modern Indian University students of Pali study Devnagari and Roman scripts with diacrtical marks. We are trying at our level to equip scholars with the knowledge of scripts. For Example IGNCA in collaboration with other Universities and academic institutions are holding workshops to teach those scripts in Palaeographic perspective.But much is yet to be done.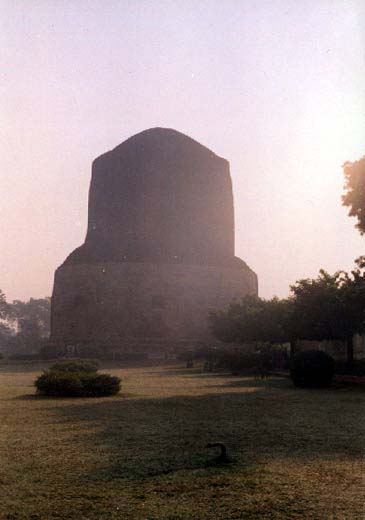 ---