Halloween Express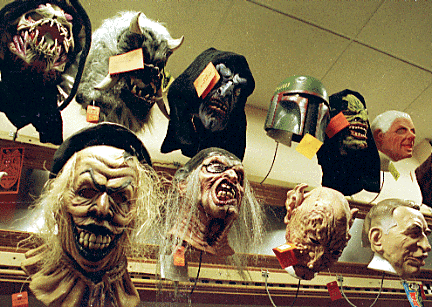 For those who don't mind traveling a bit farther, the Raleigh area also has several great
costume shops. This year HALLOWEEN EXPRESS made its debut on the upper level of
Crabtree Valley Mall. At Halloween Express, shoppers can find lots of funny, scary,
and goolish masks as well as plenty of accessories and other groovy costume ideas.
---