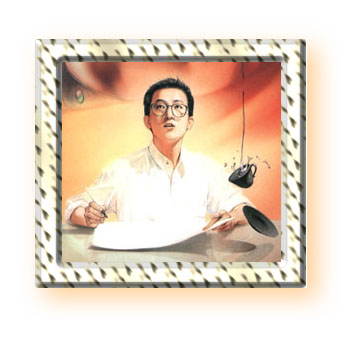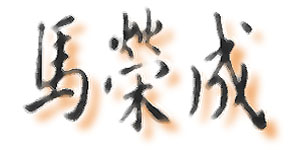 Ma Wing Shing was born in Hong Kong in 1961. He quit his studies and joined the comic industry in 1976. He started with Hei Po where he published his first series, Day Dream. His other works included Winds and Clouds in Public Housing, Wily Little One, Little Tough Guy, Great Dictator, Lau-keung the Contractor, The Invisible Weird Guest and Wonder Dog.

In 1977, Hei Po was closed down and Ma joined the Golden Comics where he began employing realism in his works such as The Five Brothers which caught the attention of many in the trade. He also published The Battle: Before and After in Hong Kong Comic Weekly.

The following year, Ma took a one year course at Hong Kong Academy of Fine Arts to enhance his drawing skills. He soon quit Golden Comics and switched to Ching Po where he, when trying to establish his own style, produced numerous works including Evil Experiment, Assault 13, Alien, I Wanna be Woman, Small Luk's Fight at Wudang and the Eve of the Battle, Martial House, Sword and Spear, Destroyer, My Pursuit, Great Stealer 13, Knowing You, Mad Dog, Security Guard, Story of Big-Nose Boy, Hillfire and Five Affairs.

Veteran Cop and New Drunken Fist were published in 1980 when Ma was with New Waves. In August, he joined Jademan and began publishing The Chinese Hero in Golden Daily.

In 1981, he further his studies in fine arts at Des Montagnes Studio and incorporated his new learning into his work. In November, he coauthored Tong Lung with Fung ChiÄMing which succeeded in entering the Japanese market.

In 1982, The Chinese Hero periodical was published and immediately proved to be a great success, laying a solid foundation for Ma's career.

In 1987, Ma coÄorganized a painting exhibition, Footsteps, with teachers and students of Des Montages Studio.

In 1989, Ma founds the Jonesky Limited, publishes Jonesky's Collection, releases his new series The Two Extremes and holds his personal art exhibition.

Quoted from "Ma Wing Shing Creative Works" published in 1989.