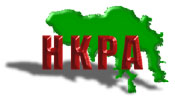 HKPA - File Upload
---
So you decide to contribute pictures to HKPA! Thank you very much! You are the ones who keep HKPA alive.
In order to use this form to contribute pictures to Hong Kong Picture Archive, you will need to use Netscape 3.0 or a higher version.
If this is the first time you use this form, please read the instructions below the form.
Instructions:
Please fill in all the fields. If no information of yours is given, the contributor of the image file will be anonymous.
Please leave a brief description if possible, such as: the name of the celebrity in the image (for Popstars pictures), the name of the place and year when the picture were taken (for Scenic pictures), the name of the comics and maybe the artist (for Comics pictures).
Please make sure you choose the right file type. If you are sending files with other picture format (bmp, pcx, tiff, etc.), please choose "neither". However, it might not get through correctly. We will also try to convert them to jpeg format.
If a file with the same filename exist on the server, we will append '-' to your file name (i.e. chung-lt.jpg will become chung-lt-.jpg).
After the file get transfer, you will get a chance to view your image files which is located on the server. If there is any problem, please contact Fran.
---
Fran Kan (wskan@oakland.edu)
Last Updated: Jan 10, 1997