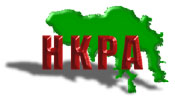 Hong Kong Picture Archive - Your Corner
---

Sorry, this section is currently under construction. Plans for this sections are:
Contributing Pictures If you are using Netscape 3.0 or later version, you can contribute pictures to us via this page.
Feedback Whether you have comments, complaints or suggestions, we want to hear them all.
Guest List a guest list which you can sign on.
Message Board a board where you can express your opnion.
Postcard service allow you to send a postcard to your friend.
If you have any suggestion, don't hestitate to contact us.
---
Fran Kan (wskan@oakland.edu)
Last Updated: Jan 21, 1997