Ships of the U.S. Navy, 1940-1945
APA-151 USS La Porte
Haskell class Attack Transport:
Displacement: 14,880 tons (full load)
Length: 455'
Beam: 62'
Draft: 28'
Speed: 17 knots
Armament: 1 5"/38 DP, 4x2 40mm, 1x4 40mm, 10 20mm
Complement: 532
Capacity: 1,562 troops; 2 LCM(3), 21-22 LCVP, 1-2 LCP(L), 1 LCP(R)
Geared turbine engines, single screw, 8,500 shaft horsepower
Built at Oregon Shipbuilding, and commissioned 14 August 1944
Maritime Commission VC2-S-AP5 "Victory" type modified to carry fully equipped Army and Navy Units. Vehicles and heavy stores are stowed in the lower holds. Troops are quartered in upper cargo spaces. About 20 landing craft are carried topside.
---
Additional Links:
---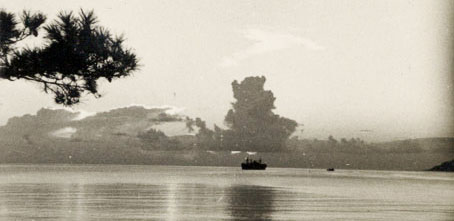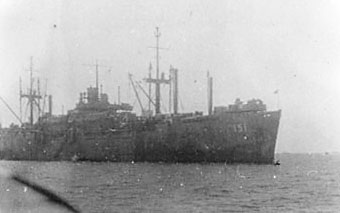 (Landing at Ie Shima)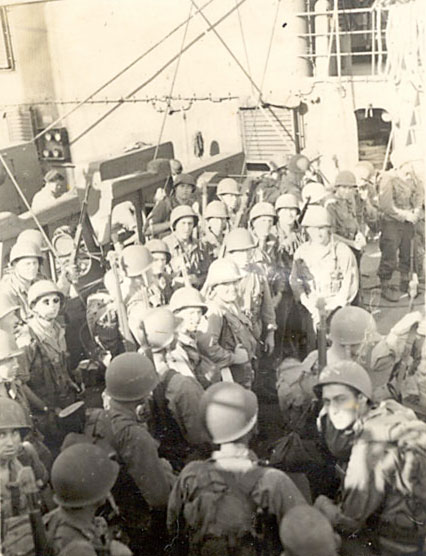 (Troops getting ready to disembark)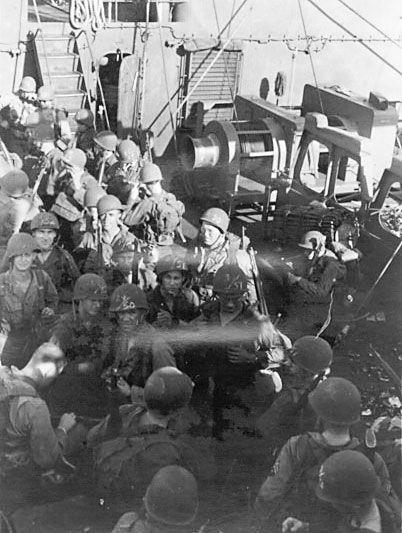 (Troops getting ready to disembark)

Return to Ships of the U.S. Navy, 1940-45: Attack Transports

Return to Ships of the U.S. Navy, 1940-1945
---
Last updated: 27 October 2002