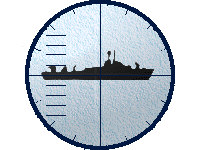 Ships of the U.S. Navy, 1940-1945
PT-35
PT-20 (Elco 77-Foot) Class Motor Torpedo Boat:
Displacement: 46 tons
Length: 77'
Beam: 19'11"
Draft: 5'3"
Speed: 41 knots
Armament: 4 21" Mk 8 Mod 3 torpedoes in Mk 18 Mod 1 torpedo tubes; 2 .303-cal. Lewis machine guns
Complement: 12
3 4M2500 Packard gasoline engines
Built at Elco, and placed in service 16 July 1941
Assigned to Squadron 1
Transferred to Squadron 3 August 1941
Under command of Ens. A.B. Akers, evacuated Col. Charles A. Willoughby (G-2, USFFE), Lt. Col. LeGrande A. Diller (Aide (PRO), USAFFE), Lt Col. Francis H. Wilson (Aide to Gen .Sutherland), and M/Sgt. Paul P. Rogers (Secretary, USFFE) from Corregidor to Mindanao, 12 Mar 42.


Destroyed to prevent capture, Cebu City, PI, 12 April 42.
---
Additional Links:
"Dictionary of American Naval Fighting Ships" -- USS PT-35
For additional photos, see the Main Page.
For crew lists, and reunions see the Veterans Info Page.
For ship's logs and personnel records, see the Reference Page.
---

Return to Ships of the U.S. Navy, 1940-45: Motor Torpedo Boats

Return to Ships of the U.S. Navy, 1940-1945
---
Last updated: 3 June 2009