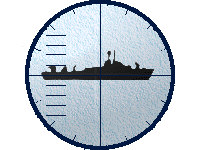 Ships of the U.S. Navy, 1940-1945
PT-41
PT-20 (Elco 77-Foot) Class Motor Torpedo Boat:
Displacement: 46 tons
Length: 77'
Beam: 19'11"
Draft: 5'3"
Speed: 41 knots
Armament: 4 21" Mk 8 Mod 3 torpedoes in Mk 18 Mod 1 torpedo tubes; 2 .303-cal. Lewis machine guns
Complement: 12
3 4M2500 Packard gasoline engines
Built at Elco, and placed in service 23 July 1941
Assigned to Squadron 1
Transferred to Squadron 3 12 August 1941
Under command of Lt. J.D. Bulkeley, evacuated Gen. Douglas MacArthur, Mrs. MacArthur, Arthur MacArthur, Arthur's Chinese nurse, General Sutherland (USFFE Chief of Staff), Capt. Harold G. Ray (USN), Lt. Col. Sidney L. Huff (Aide), and Maj. C.H. Morehouse (Medical Officer) from Corregidor to Mindanao, 12 March 42.


Destroyed to prevent capture, road to Lake Lanao, Mindanao, PI, April 42.
---
Additional Links:
"Dictionary of American Naval Fighting Ships" -- USS PT-41
For additional photos, see the Main Page.
For crew lists, and reunions see the Veterans Info Page.
For ship's logs and personnel records, see the Reference Page.
---

Return to Ships of the U.S. Navy, 1940-45: Motor Torpedo Boats

Return to Ships of the U.S. Navy, 1940-1945
---
Last updated: 3 June 2009