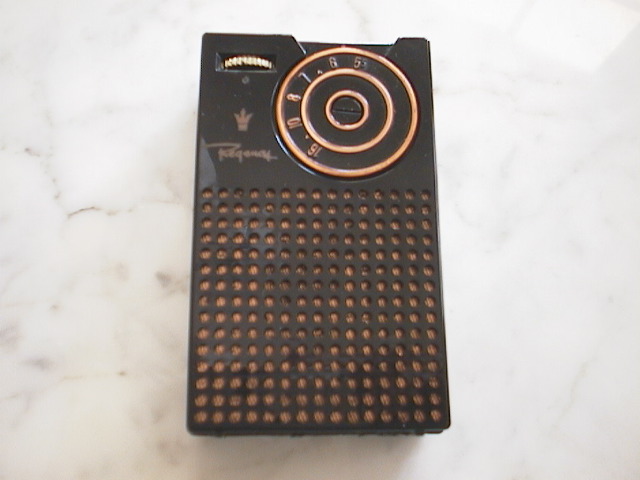 Regency TR-1G, one of the first commercial transistor radios made.
This was my first transistor radio. In 1955, my grandparents gave it to me for
graduation. It came with an earphone, and I remember riding my bicycle around
Chicago, and listening to WJJD, the cool station that played Rock 'n' Roll,
and hearing Elvis Presley's "Heartbreak Hotel" on it. From that moment,
I wanted to get a guitar and become a musician! That's what started my love
affair with music, and radios!