Saturday, August 1st, 2009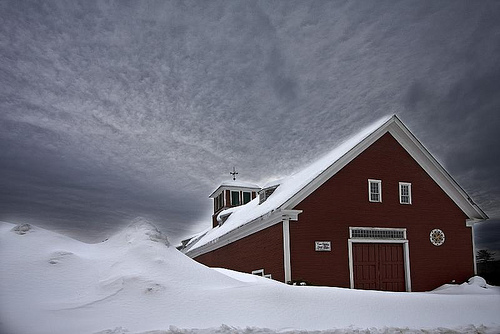 People often ask where I get the folk songs for this site and I explain that I learned many of them at the Old Town School of Folk Music in Chicago in my teen years. This is one of them. I can still see Frank Hamilton with his 5-string banjo and Win Stracky with his cigar and big Martin Dreadnought guitar standing in front of the whole group of students playing When I first came to this land.
The cabin of the Crystal Cruise Serenity ocean liner was so quiet that I was able to record this and another song on our voyage from Miami to Lisbon. With a laptop and great recording software it's possible to record almost anywhere these days! What a wonderful world!
Lyrics:
[D] When I first came [G] to this [D] land, [G] I was [D] not a ]A] wealthy [D] man
[D] So I bought [G] myself a [D] shack and [G] I did [A] what I [D] could
And I [G] called my [D] shack [A] "Break A My [D] Back"
But the land was [G] sweet and [D] good and [G] I did [A] what I [D] could
When I first came to this land, I was not a wealthy man
So I bought myself a farm and I did what I could
And I called my farm "Muscle In My Arm"
And I called my shack "Break A My Back"
But the land was sweet and good and I did what I could
When I first came to this land, I was not a wealthy man
So I bought myself a cow and I did what I could
And I called my cow "More Milk Now"
And I called my farm "Muscle In My Arm"
And I called my shack "Break A My Back"
But the land was sweet and good and I did what I could
When I first came to this land, I was not a wealthy man
So I got myself a wife and I did what I could
And I called my wife "Friend For Life"
And I called my cow "More Milk Now"
And I called my farm "Muscle In My Arm"
And I called my shack "Break A My Back"
But the land was sweet and good and I did what I could
But the land was sweet and good and I did what I could