Sunday, March 1st, 2009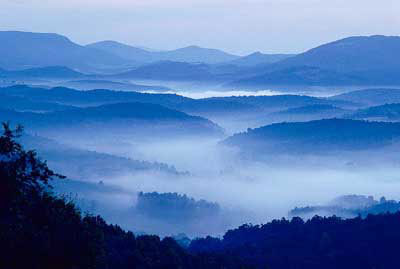 This is a joyful sounding song that belies its lyrics. It really doesn't sound like he's never going to see his lover anymore, or if that's the case he's pretty darn happy about it. I played it on 5-string banjo, 12-string and 6-string guitars. I remember when I was going to the Old Town School of Folk Music in Chicago, that my guitar and banjo teacher Frank Hamilton traveled to New York to record this and other songs on an album with Pete Seeger called:
Nonsuch
We were all so proud of Frank!
Lyrics:
[G] My home's across the Smokey Mountains
My home's across the Smokey [D7] Mountains
[G] My home's across the Smokey Mountains
And I'l [D7] never get to see you any [G] more more more
I'l [D7] never get to see you any [G] more
Goodbye honey sugar darlin' X3
And I'l never get to see you any more more more
I'l never get to see you any more
Rock by baby feed her candy X3
And I'l never get to see you any more more more
I'l never get to see you any more
Oh Where's that finger ring I gave you X3
And I'l never get to see you any more more more
I'l never get to see you any more
My home's across the Smokey Mountains X3
And I'l never get to see you any more more more
I'l never get to see you any more
My home's across the Smokey Mountains X3
And I'l never get to see you any more more more
I'l never get to see you any more