The Most Excellent Home Page of Will Snyder
---
Welcome to my home page! My name is Will, and I am a graduate of the University of North Carolina and the UNC School of Law. I am presently an attorney practicing in Winston-Salem, North Carolina. When I am not practicing law, I like to work with computers, and in particular the Linux operating system. I am also into dancing when I have the time (Shag, Salsa, Merengue, and East Coast Swing right now), and I am renewing my interest in Amateur Radio. My amateur radio callsign is KB4LFD. As of July 13, 2002, I am married to the lovely Jane Richardson Snyder. We have two daughers: Rebecca, who was born December 2, 2005, and Anna, who was born June 4, 2009. Click here to take a look at my "brag sheet."
---
Will's Current Hypertext Projects
---
Will's Wisdom
Share and enjoy!

Here is my seminar paper from my National Security Law class where I criticize the distinction drawn in the Clinton Administration's Presidential Decision Directive 25 (PDD-25) between "command" and "operational control" of U.S. armed forces.

This is a paper that I wrote for RTVMP 26 during my sophomore year here at UNC.

Formerly "Using TIA (The Internet Adapter) at UNC." This page contains instructions on how to procure, install, and use SLiRP, a free pseudo-PPP emulator, for your ISIS account here at UNC. [NOTE: UNC and OIT in no way endorse any PPP emulator!]

Directed towards users of ISIS, but should apply to users of other UN*X-type systems.

Banging your head on your desk because you can't get the XFree86 3.1.2x Mach64 server to work with your ATI Mach64 ISA video card? Then this page is for you. It outlines what I did to get the Mach64 X server to work on my system with my ATI Graphics Xpression ISA card.

This is the letter I sent to CommissionerKenneth Apfel of the Social Security Administration (SSA) opposing regulations proposed by the SSA that would disallow lifetime proration of lump sum settlements of workers' compensation claims when assessing workers' compensation offset of Social Security Disability Benefits. The proposed regulations, if adopted, would have severely hurt injured workers who are simultaneously eliglble for workers' compensation and Social Security Disability Benefits and who decide to resolve their workers' compensation cases by accepting compromise lump sum settlements of their claims. Thanks to scores of people who wrote in to oppose the proposed regulations, the SSA withdrew them.

Here is a write-up I prepared about how I built and configured an gateway machine using Linux and IP Masquerading to add Internet connectivity to our office's LAN.
Even though it is now a felony in North Carolina for an employer not to have workers' compensation insurance when required by law to have it, the number of uninsured employers is staggering. Attorneys who represent the injured employees of uninsured employers for workers' compensation benefits usually have a daunting task ahead of them, so I prepared this paper as a primer for the attorney who is seeking workers' compensation benefits from an uninsured employer for an injured client. The paper is in Adobe PDF format, so the free Adobe Acrobat Reader is required to view it.
This is a slightly-revised version of a paper for a talk that I gave at the Workers' Compensation Roundtable CLE course sponsored by the North Carolina Academy of Trial Lawyers on March 7, 2003.

Coming Soon: How to Play MUD from the Card Catalog Terminals and Other Abuses of Public Internet Access.
---
Will's Publications
J. William Snyder, Jr., Note: Reining In Civil Forfeiture Law and Protecting Innocent Owners From Civil Asset Forfeiture: United States v. 92 Buena Vista Avenue, 72 N.C. L. Rev. 1333 (1994).


J. William Snyder, Jr., Note: Inmate Use of Prison Computers for Legal Work and the Right of Access to the Courts: Bryant v. Muth, 72 N.C. L. Rev. 1692 (1994).


Terrie Haydu and J. William Snyder, Jr., Getting Paid In Workers' Compensation Cases: Penalties, Attorney's Fees, and Interest on Full Commission Awards, Trial Briefs, August 2003.


J. William Snyder, Jr., Reporting from the Border: Undocumented Workers' and Workers' Compensation Benefits, The Course and Scope (N.C. Bar Association Workers' Compensation Newsletter), Vol. 18, No. 2, pp. 1,3-4, February 2005.


I would make the text of my publications available on this page, but I no longer am the exclusive owner of the copyright. E-mail me if you are interested in obtaining reprints.
---
Will's Warez
JWBlackjack

JWBlackjack is a text-based blackjack game. I originally wrote it in OS-9 Pascal on my TRS-80 Color Computer I when I was in high school. It was inspired by a blackjack game on a local BBS. After I got into Linux, I used p2c to translate it into C, and I made a few modifications to the deck shuffling routine. In 1999, I created another version that uses 6 decks instead of just one. This tarball contains the original OS-9 Pascal source translated C source for the 1-deck and 6-deck versions. I am releasing it under the terms of the GPL.

Satswami

Satswami is a text-based satellite tracking program written in OS-9 Pascal. It is based on BASIC Program written by Dr. T.A. Clark W3IWI and published in March/April 1981 issue of Orbit magazine. I found the BASIC source on a TRS-80 Color Computer disk many years ago and I massaged it to get it to work right on that platform. I translated it into OS-9 Pascal and was very surprised and pleased with the speed increase. I have another version that runs under QBASIC in MS-DOS. Although OS-9 Level I is not fully Y2K compliant, after testing Satswami with Year 2000 Keps from AMSAT, I believe that Satswami is Y2K compliant.

Will Snyder's Attorney Helper Programs

This link is to a page on another website of mine where I host several programs that I wrote to perform various calculations that are of use to plaintiff's attorneys in workers' compensation, social security disability, and personal injury cases. Two of them are open source, but the others are closed source for several reasons primarily to keep them away from the "Forces of Darkness."
---
In 2001, my home page was selected for inclusion in a study at the University of Texas at Austin about personal websites and the impressions they create in people about their authors. The results of the impressions created in the evaluators about my site may be viewed by selecting here I never took statistics in college, so I have difficulty making heads or tails of the data. However, you may find it amusing to compare your own impressions about me with those formed by the evaluators.
---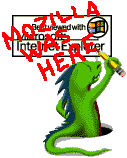 ---

Will Snyder (

)
My Yahoo! Profile
Last updated: June 4, 2015
---
To the ibiblio Home Page