Back to Master Index
Bad News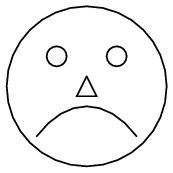 Click here for the good news
---
Development on the Lessons In Electric Circuits textbook project will be reduced to a low priority, as I prepare for two major undertakings in the next year:
Complete a second web-based project called Socratic Electronics, providing electronics instructors with tools to teach in a unique and highly effective way
Enroll in college again to complete my technical education
More detail regarding the Socratic Electronics project may be found on the good news page. Now, you are probably wondering, "Why would Tony begin a new project when his old project isn't even finished yet?" The answer to this question lies in my purpose for doing all of this: to enhance the effectiveness of electronics education. When I began to use my textbook series in my own class, I noticed modest improvements in student comprehension. When I abandoned my usual lecture approach to instruction in favor of a research-and-Socratic dialogue methodology, however, I noticed enormous improvements in student comprehension. At the present time, I believe my efforts will be more fruitful directed toward the Socratic Electronics project than toward this textbook series. My goal is to finish this project over the 2003 summer break.
Regarding my enrollment in college, it has been a goal of mine for years to attain certain academic credentials that certain life circumstances have so far prevented. Now, an opportunity has arisen that I just cannot pass up. It will consume at least a year out of my schedule, but will be well worth it.
Having said all this, I must also say that the Lessons In Electric Circuits textbook series will not be abandoned. Even during the 2002-2003 school year, when I was kept incredibly busy with the challenges of teaching a new course (and doing so in a new way -- Socratically instead of didactically!), I still found time now and then to make incremental improvements to these books.
Back to Master Index