Celebrating and Affirming Diversity in our Schools
Implications for Instruction in our Multicultural Schools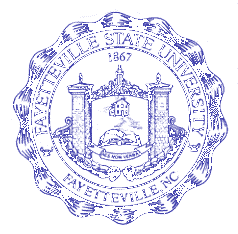 The University Center for International Studies at the University of North Carolina at Chapel Hill and Cumberland County Schools have joined with Fayetteville State University to provide an indepth examination of issues in providing a multicultural education in our K12 schools. The conference will span two (2) days and will include faculty led discussions and teacher workshops.



Contact at UNC-CH:

Mr. Bogdan T. Leja, Outreach Director
223 E. Franklin St., CB#5145
Chapel Hill, NC 27599-5145
(919)962-0299 fax: (919)962-5375

Contact at FSU:

Dr. Masila Mutisya, Assistant Professor
Charles W. Chestnutt Library, FSU
(910)486-1231 fax: (910)486-1391
The conference aims are:
This project proposes:
UCIS Building at UNC-CH

The Purpose of the International Studies Program at the University of North Carolina, Chapel Hill is:

To integrate the university's diverse international programs and to foster new efforts to meet the growing needs for international education, research and service. The Center seeks to nurture interdisciplinary approaches to international studies, and to foster collaboration among researchers using different methodologies and modes of inquiry.
The outreach mission of the University Center for International Studies (UCIS) at the University of North Carolina at Chapel Hill is to enhance international education in North Carolina schools and to increase the professional opportunities and resources available to K12 teachers.
UCIS has designed a program whereby UNC-CH faculty and staff come to your school to provide additional information and materials on topics preselected by you and tailored to your students' needs.
---
Program Committee
Conference Date: June 14 and 15, 1996