Southport Village Bar-B-Que
1102 North Howe Street
Southport, North Carolina
910-457-0752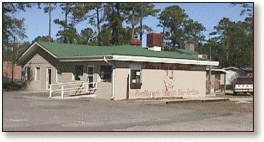 Now, folks, this joint is the real thing! The owner, Phil Hemphill, is a native of Lexington and makes his pulled pork barbecue in the Lexington style, even though Southport is about as "down east" as you can get in North Carolina. He cooks his shoulders in Lexington-style brick pits over hickory coals made from wood "imported" from Davidson County for that purpose.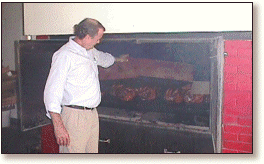 This is a relatively new joint, but with Hemphill making his carefully crafted pulled-pork barbecue, it's sure to be around for years to come. Be sure to give it a try when you are down that way. You'll be glad you did!

Logburner!