The Lexington Collection

North Carolina Pulled Pork Barbecue Joints


The following listing includes hundreds of barbecue joints throughout North Carolina. The joints are arranged by location, generally their postal address. Comments about specific places, listed separately, are joined by hyperlinks. The graphical symbols in the following legend are used as a further aid in categorizing the joints. Please note that the telephone area codes in North Carolina are constantly changing and many of those given in the lists are currently incorrect.



Legend

Cooking Techniques


Joint that cooks over wood coals. Go there!


Place known to cook with charcoal.

Electric heaters used here.

Beware! Cooking with gas.

Comments


One of Dave's favorites.Go there!


Joint recommended by visitor to this site.


Place reported to be out of business.


Link to place that has a website.

List of Joints by City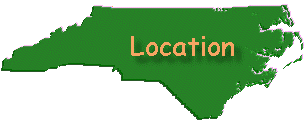 A B C D
Ayden | Cary | Charlotte

E F G H
Goldsboro | Greensboro | Greenville

I J K L
Lexington

M N O P Q
"Manteo to Murphy!"

R S T U
Raleigh | Reidsville | Salisbury

V W X Y Z
Wilson | Winston-Salem | Zebulon



The good, the bad, the ugly ...
The
Joints
Collection