Commercial Pits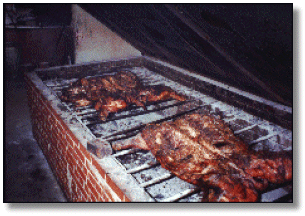 Closed pits at Pete Jones's Skylight Inn in Ayden, NC.
Metal lid above racks is lowered over the pit.


Similar closed pits at Wilber's in Goldsboro, NC.
Tin roof is placed over the racks just above the meat.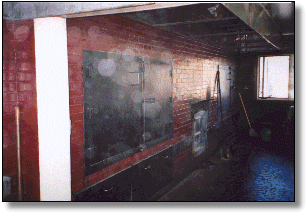 Chimney-style pits at Lexington Barbecue in Lexington, NC.
Coal hearth is at right by the shovel.
Coals are added through smaller doors at the bottom the pits on the left.