Rocky Q
March 20, 1999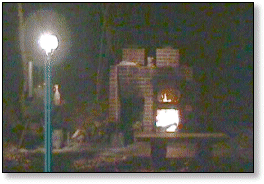 Warming up Wilber in the early morning hours by making the first batch of coals.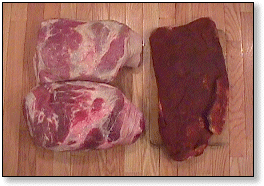 Two pork shoulders and a beef brisket (rubbed) ready to go.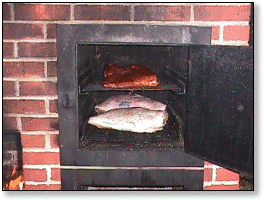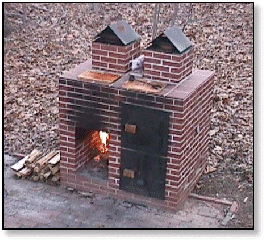 Wilber at work.
(More coals are being made in the coal hearth on the left.)


---
In the meantime ...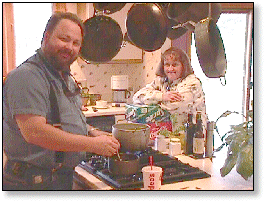 Rocky and Cheryl cooking up a little basting sauce (honey, Jack Daniel's, and garlic powder) for the salmon.




Rocky, with Beauregard's "help", basting the salmon on the OK Joe Traditional.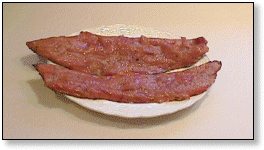 Lunchtime!


---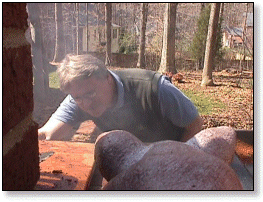 A Wilber's-eye-view, through that famous "thin blue smoke", of Dave checking out the progress of the shoulders and brisket in the afternoon.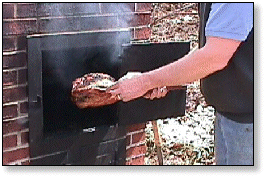 Time to turn.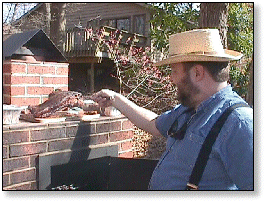 "Fork testing" the brisket.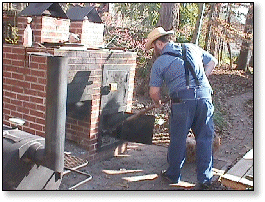 Rocky moves a few coals from the hearth to the pit.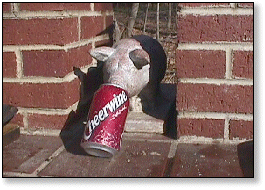 Wilber, the mascot, takes a Cheerwine break.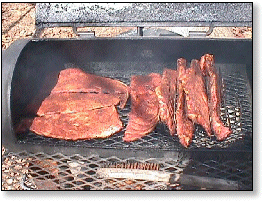 Meanwhile, a few racks of Irish pork ribs are cooking in the OK Joe.
(Rubbed, of course, with Dave's World Famous TOP SECRET (tm) "Slap Your Momma" Brand Rib Rub and Summer Poultice.)


---
Later that evening ...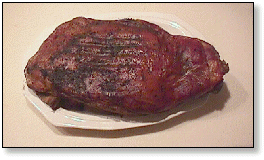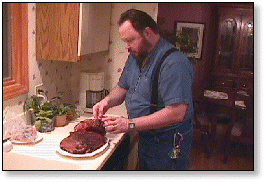 Rocky pulls a perfectly done shoulder.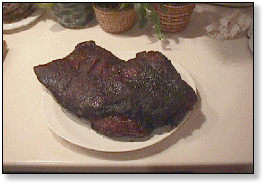 The brisket, cooked over mostly hickory coals, had a really nice smoke ring.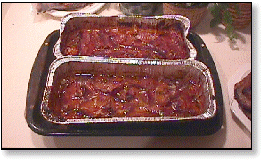 Cheryl's baked beans came in both hot and very hot varieties!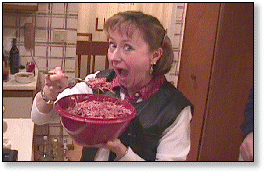 Mary, shown sampling her barbecue slaw, is ready to eat.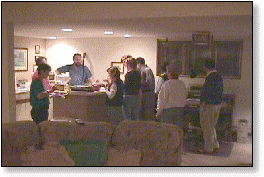 The perfect end to another great day in the Southland!