Viscount Weymouth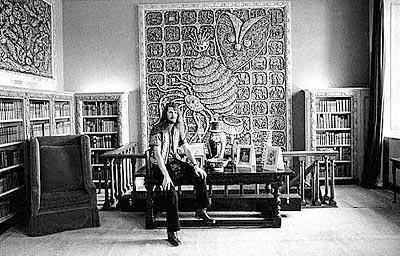 "Another occasion I had to mingle with the aristocracy was while working on the never-to-be-published Rolling Stone series "The British Aristocracy is Revolting!".
We took a trip to the ancestral home of the Marquess of Bath, Longleat, to meet the then Viscount Weymouth, Alexander Thynn.
Since the death of Alexander's father in 1992 his son, Ceawlin Thynn, has become Viscount Weymouth while Alexander is now the Marquess of Bath."
Continue browsing this feature or or go to Lord Bath's Home Page.

Philm Freax | Friends | Phil Franks | Guestbook | Links | What's New
contact: Phil Franks (freax AT philmfreax DOT com)
Freax Website produced by Malcolm Humes