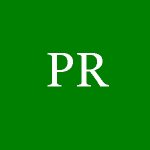 Welcome to Green Square Public Relations
Founded by Dan McCann in the year 2000, Green Square PR exists to help you get your message in front of not just a BIG audience, but more importantly the RIGHT audience.
We are located here in New York City. And we have a lot in store for 2001. Please drop in later for more information.
Best Wishes for 2001!
Dan McCann
Have questions, concerns, problems? Please contact the webmaster.
All info © 2001 Green Square Public Relations. This site loosely affiliated with the orange room.