WELCOME!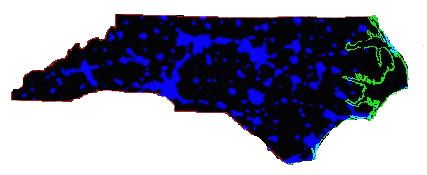 The North Carolina Section of the International Dark-Sky Association represents North Carolina's first significant consolidated effort to reduce the sources of light pollution and light trespass in our local skies. We are losing our heritage of starry night skies. Terrestrial lights shining inefficiently into the night sky threaten to destroy the spectacular views the heavens offer. Even worse, this "light pollution" wastes energy and provides no benefit to society.
Membership
To join the NC Section of the IDA, all you need to do is join the IDA. The is no additional fee to belong to the NC Section. Click here for more information on joining IDA.
Recent News Stories
Light Pollution Discussion on NPR Talk of the Nation - - 2002/05/02
This is a RealAudio Program. Click "Protecting the Night Sky" to hear it.

Recent Additions
Starry Night Lights - an excellent online source of sky-friendly and attractive home outdoor lighting fixtures.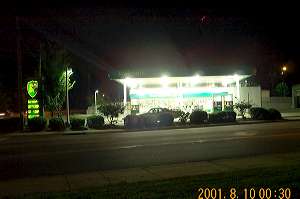 Raleigh Lighting examples
Also, be sure to check the Events page for new current events.
New Tool for Ordinance Writers
In June of 2000, the IDA released the first version of the Outdoor Lighting Code Handbook. This should be a wonderful tool for those involved in writing lighting ordinances.
Visit our Contact Page for ways to get information you don't see on this website.