Course Homepage: Philosophical Issues in Economics
<![if !vml]>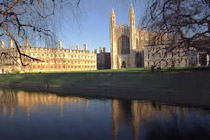 <![endif]>
(King's Chapel, Cambridge. Keynes and Hayek shared air warden duty atop its roof during the Blitz)
Philosophical Issues in Economics was the most meaningful course for us – a bunch of (2004-2005) MPhil students in the Faculty of Economics, and Development Studies Committee at the University of Cambridge. So, we decided to make that course material more widely available; for even if others may not share our experience, they would have the opportunity to access this information.
The instructor's – Dr. J. G T Meeks' – sheer enthusiasm and passionate interest made the lectures and discussions stimulating. Stimulating how? Simply put: we were required to think!
<![if !vml]>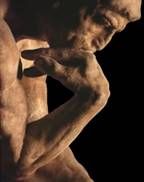 <![endif]><![if !vml]>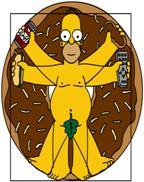 <![endif]>
D'oh! What use is that? Well, if that's what you consider, then you'll never get it: remember Dumbledore's, wisely cast, spell in the Sorcerer's Stone…Only those who wish to find it – find it, but not use it – would be able to get it! But we may all be Utilitarians after all!
When it comes to use, economists would benefit from examining the philosophical foundations of their discipline, which, sadly to say, most take for granted at present…Such an examination may make their discipline more robust…Philosophers would understand how economists view the world, as would non-economist practitioners and theorists of development…In general, the method of economics and its substance – epistemology and ontology, to use fancy terms – may be viewed more clearly, after taking this course…At least you'll be able to talk to those who practice and profess the most dismal of sciences after taking the course…Perhaps, you may even be able to judge their hermeneutic acrobatics…Appreciate their excellence and wonder at how many manage to break their 'intellectual backs' so soon…Tragic and, in most cases, pathetic…
Don't even try to entertain the thought that all this is bollocks! If you think it is, then…
<![if !vml]>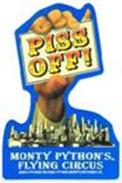 <![endif]>
(Disclaimer: Neither the University of Cambridge and its departments/colleges/faculties, nor the instructor of the MPhil course – Philosophical Issues in Economics – affiliate themselves with this website, officially. As students of the course – its consumers – we make this information publicly available; please contact the instructor if you require more detailed and authoritative information about lecture material and other aspects of the course. She will be most delighted to assist you, provided you have reasonable requests!
We remain indebted to the instructor for most of the material provided on this website.
Any violations, which may have unknowingly occurred on this website, are our fault entirely. Please contact us if you believe any violations have occurred.)