Introduction
<![if !vml]>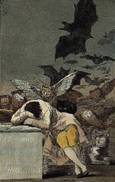 <![endif]><![if !vml]>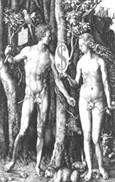 <![endif]>
This subject explores the relevance of philosophical ideas to economics. It is designed to identify economic questions for which debates in philosophy seem important and to help you to reach your own conclusions about the relative merits of the rival arguments involved. The course is philosophical not just in content but in approach – attempting to analyse or dissect alternative lines of thought and focusing closely on some key passages or statements – but no previous knowledge of philosophy will be assumed.
Aims of the course
The aims of the course are to investigate how far philosophical discussion can illuminate some topics in economics and to encourage participants to develop their own views on this. The investigation will have three main strands:
          Links between debates in moral/political philosophy and judgments of economic or social welfare.
          Analysis and critique of the concept of rational economic choice.
          Applications of logic, philosophy of language and philosophy of science in issues of economics method.
Brief extracts will be discussed from the work of key authors such as Mill, Hume, Keynes, Friedman, Rawls and – much the most frequent – Sen.
<![if !vml]>

<![endif]><![if !vml]>
<![endif]><![if !vml]>
<![endif]><![if !vml]>

<![endif]><![if !vml]>

<![endif]><![if !vml]>

<![endif]>
(guess who's who?)
Objectives of the course
By the end of the course, participants should be aware of what discussions lie behind, and should be well-placed to develop original answers to, many of the following questions:
- What, if anything, is there to recommend taking the social aim to be the maximisation of utility (welfare/happiness/preference-satisfaction)? How can we    measure this? And is there a conflict between this aim and other aims often held to be crucial – such as pursuing justice, securing liberty, or achieving greater equality in distribution?
- What might be gained by using other frameworks in social choice, and do these raise new problems? For instance, in a system based more directly on needs or capabilities, how and by whom are these to be assessed?
- In what respects might greater equality be held on the one hand to increase, and on the other to diminish individual freedom? Are there implications for the degree of freedom potentially available under socialist or capitalist arrangements?
- Can the orthodox model of the rational economic agent adequately cover actions taken out of a sense of commitment or duty? What is the significance of the argument that even apparently "selfless" actions if freely chosen are still in that sense "preferred"?
- Are the standard axioms of rational choice really secure?
- Is our actual rationality in important ways "bounded" or even "twisted"? If it is, how much does this matter for an orthodox model of rationality which might be regarded as presenting an ideal?
- What means of (rational?) decision are open to economic agents in circumstances of gross uncertainty?
- Is there merit in the view that, whatever decision processes economic agents actually use, it is appropriate empirically to treat them "as if" they matched the text book model of rational behaviour because this is the model which works?
- If it is claimed that economic explanation should always be capable of expression in terms of the actions of individuals, what exactly is being excluded?
- How acceptable and how "scientific" are our criteria for choosing between competing economic theories?
- Can facts be identified independently of theories? If not, does this mean that it is impossible adequately to distinguish stating facts from making evaluations? Can there be any such thing as a "value-free" social science – and how much does it matter if not?
<![if !vml]>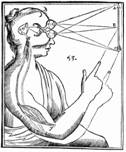 <![endif]>
Lectures, workshops and supervision
The weekly hour-and-a-half lecture sessions seek to introduce and criticise the main elements in the literature on each topic, allowing time also for questions and for class debate on the relative persuasiveness of various competing approaches (there are no "right" answers in this subject, although you might well want to argue that some positions are stronger than others).
The follow-up workshops in Lent term may occasionally be used for further discussion with the whole group, or for a one-off talk by a visiting speaker, but will typically involve a series of short individual appointments offering each of you several opportunities for one-to-one discussion of your ideas.
Recommended reading
Not surprisingly, there is no textbook! The suggestions below are meant just to give the flavour of the course. Short lists of key reading for each topic will be given out week by week. A longer list of background reading, which is sometimes useful to dip into your essay research, will also be made available.
Glover, J. (ed.), Utilitarianism and its critics, Collier Macmillan, 1990. (includes classic, very readable, extracts challenging utilitarianism by, e.g., Williams, Rawls, Nozick, with helpful introductions by Glover).
Hahn, F.H. and Hollis, M. (eds), Philosophy and economic theory, Oxford, OUP, 1979.
(classic collection in economic philosophy: see particularly VI, 'Rational fools' and VIII, 'The impossibility of a Paretian liberal', both by Sen; I, 'The methodology of positive economics', by Friedman; and V, 'From substantive to procedural rationality', (here is a similar paper) by Simon.)
Hahn, F.H. On the notion of equilibrium in economics. (Inaugural lecture, 1973).
Hudson, W.D. (ed.), The is-ought question: a collection of papers on the central problems in moral philosophy, Macmillan, 1969.
(especially Hudson's 'Introduction', Black, Searle – the latter is highly controversial but shows particularly well how philosophical discussion is typically carried out).
Hume, D. An Abstract of a Treatise on Human Nature. (prefer the Keynes-Sraffa edited volume listing this work).
Keynes, J.M. "The General Theory of Employment" in the Quarterly Journal of Economics. Vol 51. No. 2. 1937.
(also some chapters of Keynes' General Theory)
Meeks, J.G.T., (ed.), Thoughtful economic man: essays on rationality, moral rules and benevolence, Cambridge, CUP, 1991.
(follow-up material – better read after some of the rest. Available in the Marshall Library – this is not a sales ploy!).
Sen, A.K., 'Description as choice', Oxford Economic Papers, 1980 (relates to several of our topics and might be the best place to begin).
Sen, A.K., 'Equality of what?', in A.P. Hamlin (ed.), Ethics and economics, Vol. II, Cheltenham: Edward Elgar (introduces the social choice material).
Sen, A.K., 'Maximisation and the act of choice', Econometrica, 1997 (updates 'Rational Fools').
Method of assessment
This paper is assessed by means of four 2000-word essays.
Sample essay questions
- Of the many objections raised against utilitarianism, which – if any – are fundamental?
- 'By concentrating on the means to freedom rather than on the extent of freedom, [Rawls'] theory of a just basic structure of society has stopped short of paying adequate attention to freedom as such' (Sen). Comment briefly on this criticism of the "primary goods" approach. Outline and assess the main difficulties in using instead the capabilities approach so as to focus evaluation on "freedoms as such".
- Construct an argument which seems to show that you cannot, and then give a range of examples which seem to show that you can, choose what reduces your utility. Is it better to reinterpret the examples or reject the argument? What implications are there for economic theory?
- 'It is sometimes suggested that violations of transitivity can be removed by redefining the choice primitive' (Anand). Illustrate and explain this procedure. How satisfactory is it as a general means of defending the transitivity axiom? Do you think transitivity is an essential requirement of rational choice?
- 'The criterion of the scientific status of a theory is its falsifiability, or refutability, or testability' (Popper). 'It is next to impossible to think of any proposition in economics which…has been agreed to be false in the light of the facts' (Hahn). What might be held to follow from this pair of statements? Comment on each.
- 'Philosopher friends have persuaded me that, when pushed to its limits, the distinction between positive and normative becomes blurred, or else breaks down completely…I remain convinced, however, that…[in] economics, the distinction is a necessary working rule the present abandonment of which would contribute to confusion rather than to clarity' (Lipsey). What arguments might 'philosopher friends' use? How strong are they? Can a good case be made for retaining the positive/normative distinction in economics?
[Note: The above – with the exception of images and links; plus some reading examples – is the official introduction, of the course, provided by Dr. Meeks in 2004-2005. We reproduce it here as students of that course, during that year. The standard disclaimer applies; all errors are our own.]