THE TEXT
will appear in the TAMIL Script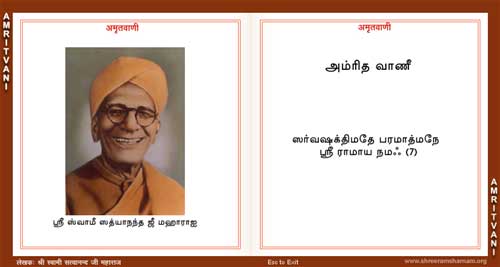 THE AUDIO KEEPS GOING in HINDI
WHILE THE TEXT KEEPS MOVING ALONG (synch),
making it easy for the learners.
All you need is to keep
the speakers / headphone on.
These are interactive version.
Users may hear the audio,
read & sing fully
or
Users can opt to hear, read & sing
from any part by mouse-click-choice.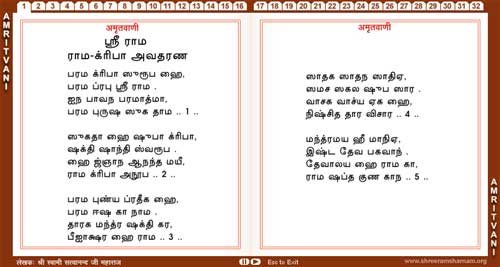 While learning
One can also pause & play the audio for a page.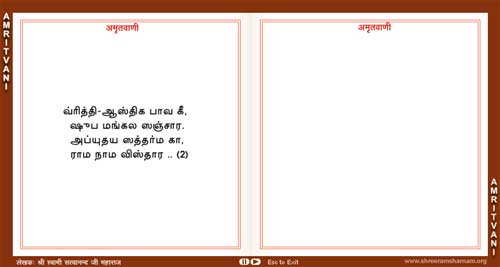 ( File Size 7.3MB )