The Sam Neill Home Page will no longer be updated as of 15 January 2005 and is no longer be the Official Sam Neill Website. For more information, visit the main page.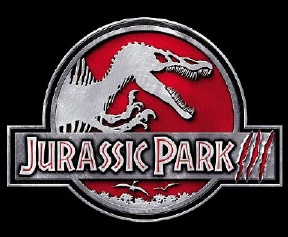 ---
Credits: Universal Studios Jurassic Park III Official Home Page. Thanks Cathy, Jon, and Yvonne!
Jurassic Park III Images | Jurassic Park III Details | Sound Bytes | Sam Neill Home
Dr. Grant: Sam Neill Nash: Bruce Young Paul: William H. Macy Billy: Alessandro Nivola Amanda: Téa Leoni Ellie: Laura Dern
The following sound bytes come from the Jurassic Park III trailer and due to differences in editing between versions, the sounds below may not match exactly scenes in the film.

Dr. Grant: What do you mean set her down? You can't land here. What are you talking about?
Paul: Hold on, I can explain.
Dr. Grant: <interrupting> You can not land on this island.
Nash: Ohhhhhhh, my god. We're going down! <loud roaring and crashing and screaming> (174k)

Billy: It's a Tyrannosaurus.
Dr. Grant: I don't think so. It sounds bigger. (99k)

Dr. Grant: No. This is how you play god. (54k)


Dr. Grant: To a degree we never imagined. (41k)


If you take any of these sounds to use on your web page, please provide a link back to the Sam Neill Home Page. Thank You.

---
This page was created by Erika Grams. Copyright 2001-2.
Final Update: 15 January, 2005

Jurassic Park III Images | Jurassic Park III Details | Sound Bytes | Sam Neill Home