The Free Lance-Star's Request Log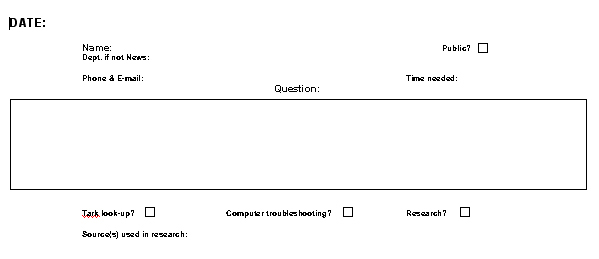 The Free Lance-Star's library uses this form to track inquiries. Tark is the Fredericksburg, Virginia, newspaper's archive. The "Public?" check box at the top of the form allows them to easily track inquiries from the public. A version of the log in Microsoft Word is available.
Andi Markley contributed this form to the News Division Web site.
---
Reference Logs
SLA News Division Home
Last Updated: 06/04/03
Jessica Baumgart
Send comments or suggestions to newsdivisionweb@yahoo.com