References Related to Camp David
---
Modern History of the Arab-Israeli Conflict
Bradley, C. Paul. 1981. The Camp David peace process : a study of Carter Administration policies, 1977-1980. Grantham, N.H. : Tompson & Rutter.

Gilbert, Martin. 1993. The Dent Atlas of the Arab-Israeli Conflict, 6th edition. London: JM Dent.

-----. 1993. Atlas of the Arab-Israeli Conflict. New York: Oxford University Press.

Hadawi, Sami. 1991. Bitter harvest : a modern history of Palestine. New York : Olive Branch Press.

Lesch, Ann Mosely and Mark Tessler. 1989. Israel, Egypt, and the Palestinians : from Camp David to intifada. Bloomington : Indiana University Press.

Lustick, Ian S. 1994. From wars toward peace in the Arab-Israeli conflict, 1969-1993. New York : Garland.

Netanyahu, Benjamin. 1993. A Place Among the Nations -- Israel and the World. New York: Bantam Books.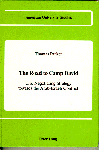 Parker, Thomas. 1989. The Road to Camp David: US negotiating strategy towards the Arab-Israeli conflict. New York: Peter Lang.
Rubner, Michael. 1979. Camp David aftermath : anatomy of missed opportunities.. Los Angeles: Center for the Study of Armament & Disarmament,California State University, Los Angeles.

Shibley, Telhami. 1990. Power and Leadership in International Bargaining -- The Path to the Camp David Accords. New York: Columbia University Press.
---
Camp David Participants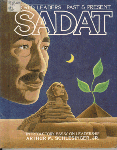 Aufderheide, Patricia. 1985. Anwar Sadat. New York: Chelsea House Publishers.
Carter, Jimmy. 1982. Keeping Faith: Memoirs of a President. New York: Bantam Books.

Kamil, Muhammad Ibrahim. 1986. The Camp David Accords: a testimony [Salam al-da'i` fi Ittifaqiyat Kamb Divid]. Boston : KPI. Quandt, William B. 1986. Camp David -- Peacemaking and Politics. Washington: Brookings.

-------, ed. 1988. The Middle East: ten years after Camp David. Washington, D.C. : Brookings Institution.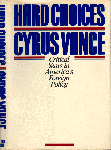 Vance, Cyrus. 1983. Hard Choices: Critical Years in America's Foreign Policy. New York: Simon and Shuster.