An expert on leadership, organizational operations, presidential routine, and institutional design, Professor Sullivan teaches courses on leadership, political tradecraft (e.g., bargaining, agenda formation, and political persuasion), organizational routine (e.g., delegation, scheduling, span and depth of control, rules and procedures), Congress, and the Presidency. In 1997, he cofounded and now acts as Executive Director of the White House Transition Project, a multi-institutional consortium to assist in peaceful political transitions in the United States and other democracies. In 2010, he joined the National Commission on Reform of the Federal Appointments Process as Commissioner and Senior Research Scholar.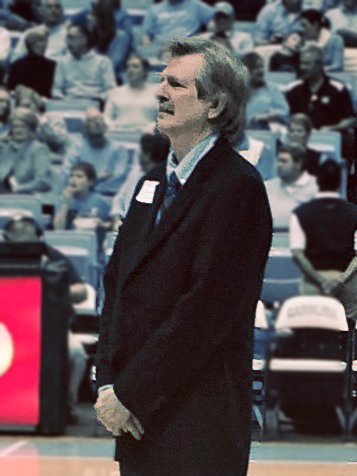 Halftime at Flordia State vs UNC. Carolina honors those receiving awards for outstanding university teaching. Professor Sullivan received recognition as the UNC System Board of Governors' choice as recipient of their Award for Excellence in Teaching.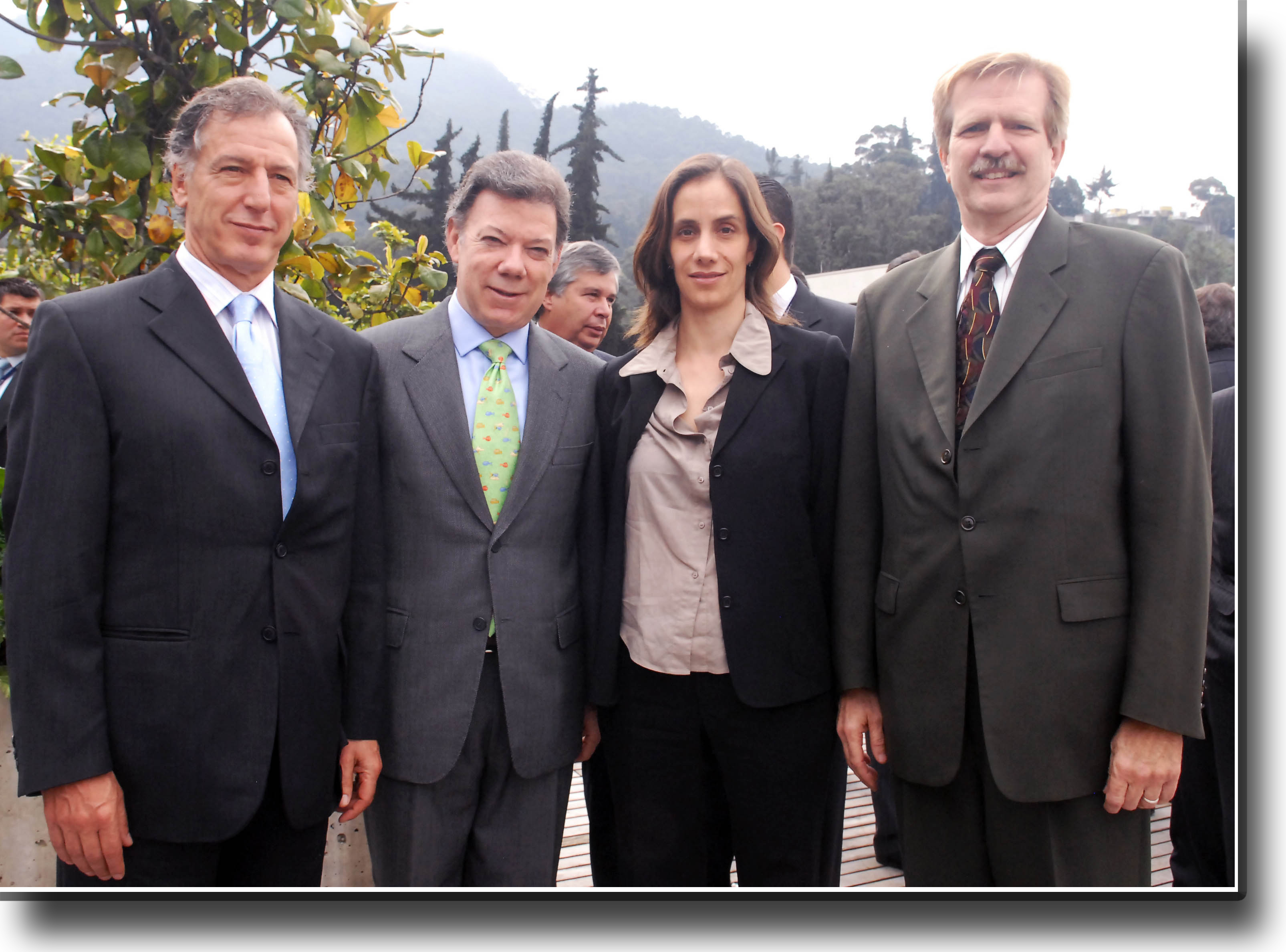 President Juan Santos (second from left) stands for photographs with seminar participants discussing the role of the Colombian presidency. Principal participants included Professor Sullivan, who outlined lessons on managing the president's time and the balance between what Professor Sullivan called "fidelity to duty" and "discretion" over the country's agenda.
What's New
UNC System Board of Governors' Award for Teaching Excellence for 2015. Following selection by the UNC Student Congress as 2014 Teacher of the Year (see below), the UNC System Board of Governors has awarded Professor Sullivan their Award for Teaching Excellence for 2015.
UNC Student Congress Undergraduate Teacher for 2014. On behalf of the UNC Chapel Hill Student Congress, the University Chancellor awarded Professor Sullivan the 2014 Undergraduate Teacher of the Year. One student nomination cited Professor Sullivan for "creating an environment that challenges students to think critically about situations. Additionally, Professor Sullivan engages with his students outside of the classroom by providing insight and guidance to help further students' career paths. Professor Sullivan also takes great interest in his students' lives and interacts with his students with the greatest respect."
Advisor to the Office of Management and Budget. Provided expert advice and data to the President's Working Group on Inquiry.
Responding to the requirements of S.679, signed into law on August 10, 2012, the President established a working group to provide information to the Senate on how to reduce unnecessary duplication in the forms nominees must file during the vetting and confirmation processes. The working group also will provide a plan for developing a federal "smartform" for nominees reducing further the burdens on nominees (my estimates around 40% reductions) and speeding up the vetting process (estimate of 1 week shorter). The working group relies extensively on Professor Sullivan's research and practical experience in these areas.
Advisor to the Office of the President of Colombia. Consulted with the President and his staff on executive structure and presidential operations.
Attended and participated with President Santos, Colombian Ministers, and presidential staff in a seminar at the University of the Andes on executive branch restructuring. "Americans forget that in most places in the world, regime change happens with body bags and not speeches," Professor Sullivan notes. "Well, not in America and not in Colombia. Peaceful transition is the first step in advancing a democratic, humane, and responsible political agenda. We are glad to assist in whatever way we can with Colombia's innovative leaders in pursuing their vision of an effective executive.
National Fellow, the Hoover Institution. Completed year as Campbell National Fellow at the Hoover Institution, Stanford University. "This fellowship turned out to afford me the opportunity to initiate a restructuring of bargaining theory, initiate work on a national commission to reform the presidential appointments process, and further my work on organizational routine in the executive and legislative institutions. And I got to enjoy the extraordinary scholarly community at Stanford. I cannot be any more grateful."
Letter of Thanks from President George W. Bush. For his efforts in the 2000-01 transition and then again in the 2008-09 transition, Professor Sullivan recently received a letter of thanks from President George W. Bush. The letter read in part, "Thank you for taking the time to share your expertise. An orderly transition is critical to the smooth functioning of our Federal Government, and I am grateful for your contributions."