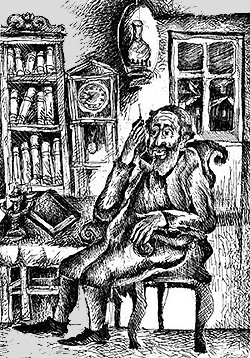 Der Rebe Elimeylekh by Alexander Vaisman
Mail

Mailing list for discussion of Yiddish language, literature and culture (1988-1991) moderated by David Sherman

Archives of a discussion group on (mostly) halachic topics (1986-1995).


Archives of the newsletter of Yiddish language and culture.

The Mailing List for Understanding Yiddish Information Processing.


Collection of personal letters from Poland (1922 - 1939). Images and
audio of some Yiddish originals and English translations.
---
Radio
Yiddish Magazines and Newspapers