John, 1 John, 2 John are very easy to read. Reading the elder's address in the letters to 'my children' I wonder whether they were intended to be understood by young people, or perhaps foreigners with Greek as a second language, or if there's some other reason underlying John's choice of simple words.
In order to quickly validate the extent to which they are easy to read, I came up with the following, using James Tauber's MorphGNT and my Duff's Graded GNT software.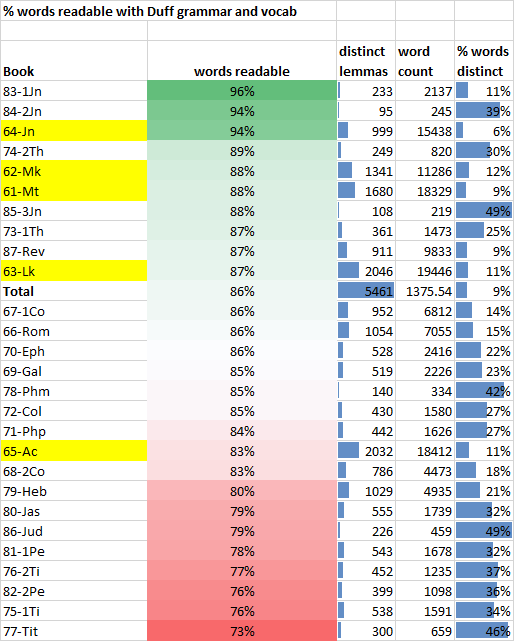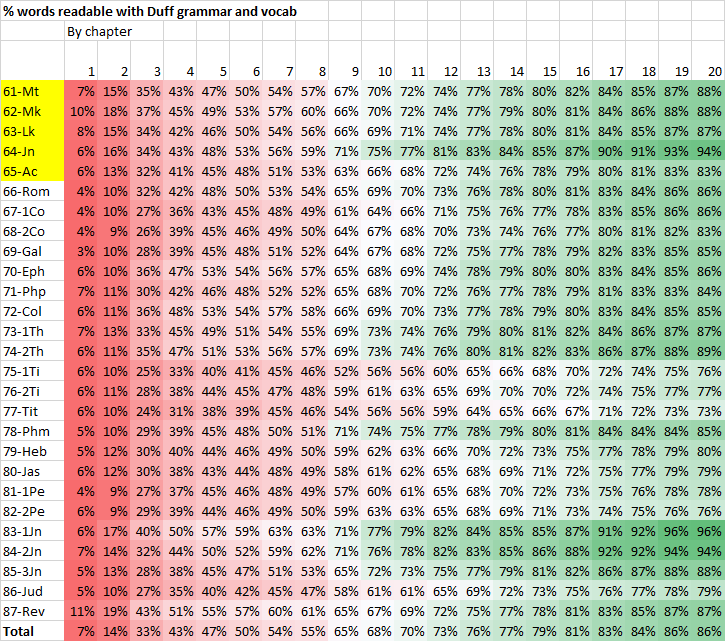 They're 95% readable by first-year students who have just finished the Duff textbook, significantly easier than the next easiest, 2 Thessalonians, which is below 90%. Even half-way through the book a student should be able to understand 75% of the words.
My question is, does anyone know why the Johannine corpus (except of course for the book actually bearing the name of John!) is so easy to read?