PDB vdW B&L rib HET chain 1Å= HF AA FPS

Set a new PDB ID and "load" model from RCSB.org (Exit WebXR first). Exit/Enter WebXR to change view modes. HF - high frequency (72Hz), AA - anti aliasing. Use a,s,d,w,↑,↓ keys for navigation on a desktop. Tested on the Oculus Go (with touchpad / joystick). Click the trigger button to change control modes.

Hemoglobin 1gbv with impostors.
You can see 6vak or 6crv (>20000 atoms) at ~72 FPS and 4cr2 (80139 atoms) at ~20 FPS.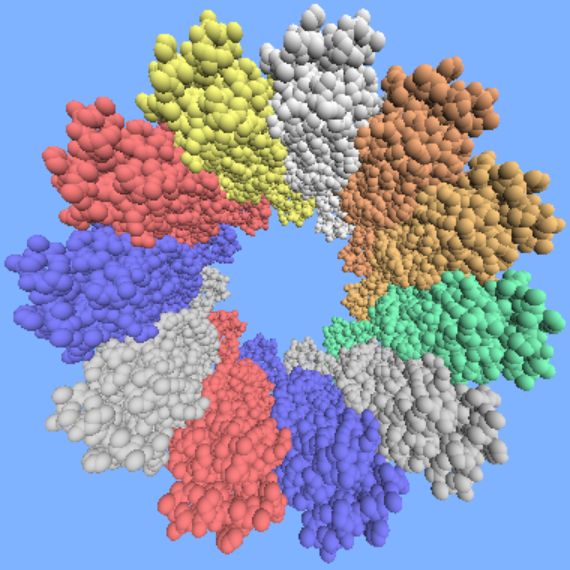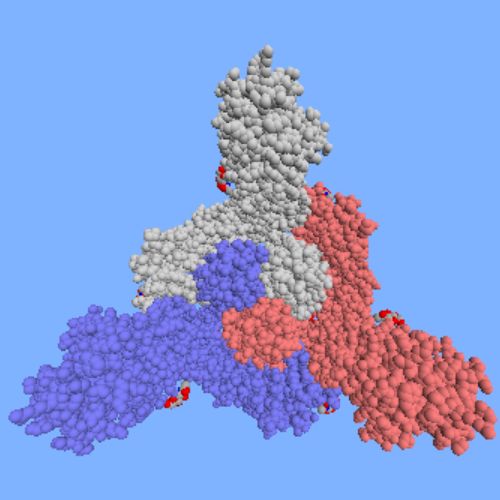 For some reason Z-testing works worse (I see white lines through remote imposters) on mobile devices (Oculus Go or Xiaomi Mi 9 + Snapdragon 855 + Chrome) than on my Laptop. See below (can't make accurate snapshot from my Go to the left).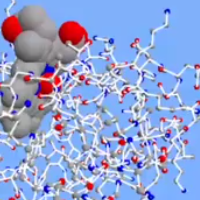 All have the same Depth / Stencil Bits: [24, 8] (webglreport.com), gl.DEPTH_RANGE = [0, 1], xrSession.renderState.depthNear = 0.1, Far = 1000.
Near = 1, Far = 100 cure all!
Tested: 1CCD 2IJK 1A7E 1FHA 4ZF7 1HUW, 1TEN 1STP 1RBP 1A0S 1MUP
2BNH 1Z7X 8TIM 9LDB, 3RN3 1FUS 1UBQ 1PTF 9PAP, 1CGD, 2M4J
1MBN 1GBV 2HAC 2MSK 5F5B
---
MiniMol WebXR viewer updated 15 Oct 2020