Grand Haven Main Light, Michigan
Thanks to John Kulba for this photo of the house that was the Grand Haven Main Light in Grand Haven, Michigan, from 1855 to 1905. It then served, without its light tower, as the keeper's quarters of the Grand Haven South Pierhead Lights. After those lights were automated, it was sold in 1956 as a private residence. It is obviously in good condition, though altered by frame additions to the second floor and at the right.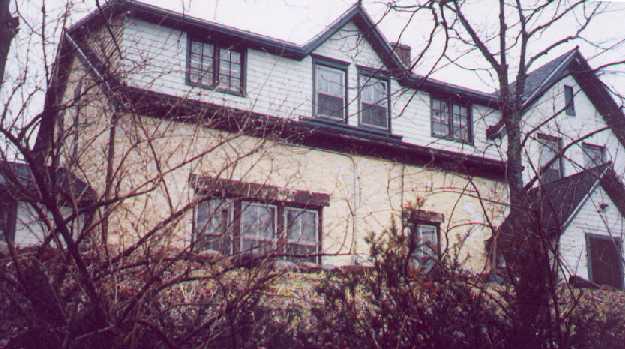 Photo copyright John Kulba; used by permission
Return to the Michigan Western Lower Peninsula directory page | Return to the Lighthouse Directory index
May 28, 2002. Checked and revised November 7, 2019. Site copyright 2019 Russ Rowlett and the University of North Carolina at Chapel Hill.