SOHP Home > Scholarship >Lu Ann Jones


Lu Ann Jones
Lu Ann Jones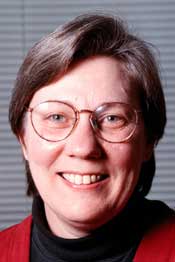 Lu Ann Jones has taught North Carolina history and oral history methodology at East Carolina University in Greenville since 1996. Between 1986 and 1991 she directed "An Oral History of Southern Agriculture" at the National Museum of American History in Washington, D.C. Jones is the author of the forthcoming book Re-visioning the Countryside: Southern Women, Rural Reform, and the Farm Economy in the New South, and was recently awarded a fellowship from the National Endowment for the Humanities.

Oral History Publications
Re-visioning the Countryside: Southern Women, Rural Reform, and the Farm Economy in the New South (under contract, UNC Press).

"Talking in Class: The Stories of North Carolina Teachers," North Carolina Literacy Review, Fall 1998.

Like a Family: The Making of a Southern Cotton Mill World, co-authored with Jacquelyn Dowd Hall, James Leloudis, Robert Korstad, Mary Murphy, and Christopher B. Daly (UNC Press, 1987).

"Voices of Southern Agricultural History," in Ronald Grele, ed., International Annual of Oral History (Greenwood Press, 1992).

"Breaking New Ground: Oral History and Agricultural History," with Nancy Grey Osterud, Journal of American History, Fall 1989.

"'Mama Learned Us to Work': An Oral History of Virgie St. John Redmond," Oral History Review, Fall 1989.

"'If I Must Say So Myself': Oral Histories of Rural Women," with Nancy Grey Osterud, Oral History Review, Fall 1989.



Oral History Presentations
"The Borderlands of History," comment for plenary session on "How Americans Use and Learn from the Past," Oral History Association Annual Meeting, Philadelphia, Pa., October 1996.