Clarence "Tom" Ashley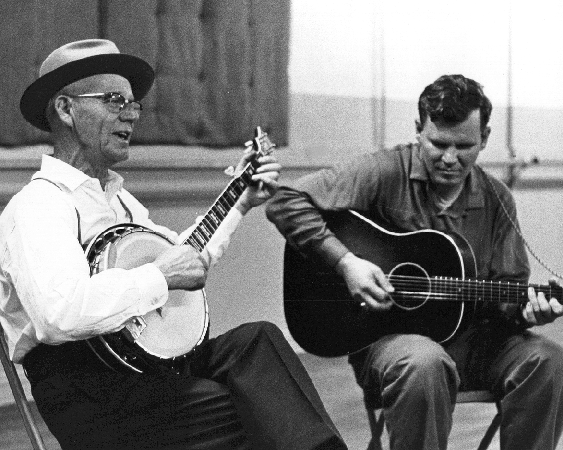 A sample of Clarence Ashley's music:
Walking Boss (from FC2228, 487081 bytes)
---
Raised by his mother and grandparents in Mountain City, Tennessee, Clarence Tom Ashley learned to sing and to play the banjo under the tutelage of his music loving family. At 16, Tom asked his grandfathers permission to join a traveling medicine show and spent the next several years developing his gifts for banjo playing and story telling. In 1914, Ashley married Hettie Osborne and continued his performing career, singing on the streets and at festivals and fairs. Throughout his busking days, Ashley met many talented musicians and had opportunities to sing and play with many different groups of performers. In 1925, Ashley met Doc Walsh and formed the Carolina Tar Heels. Ashley continued to travel the medicine show circuit until 1943, and during that time had the opportunity to share the stage with Charlie Monroe, Lester Flatt and the Stanley Brothers.

You might also want to look at the Southern Folklife Collection Holdings for Ashley.

Return to Doc Watson Home Page.