The Southern Exposure Library: 20th Anniversary Issue
---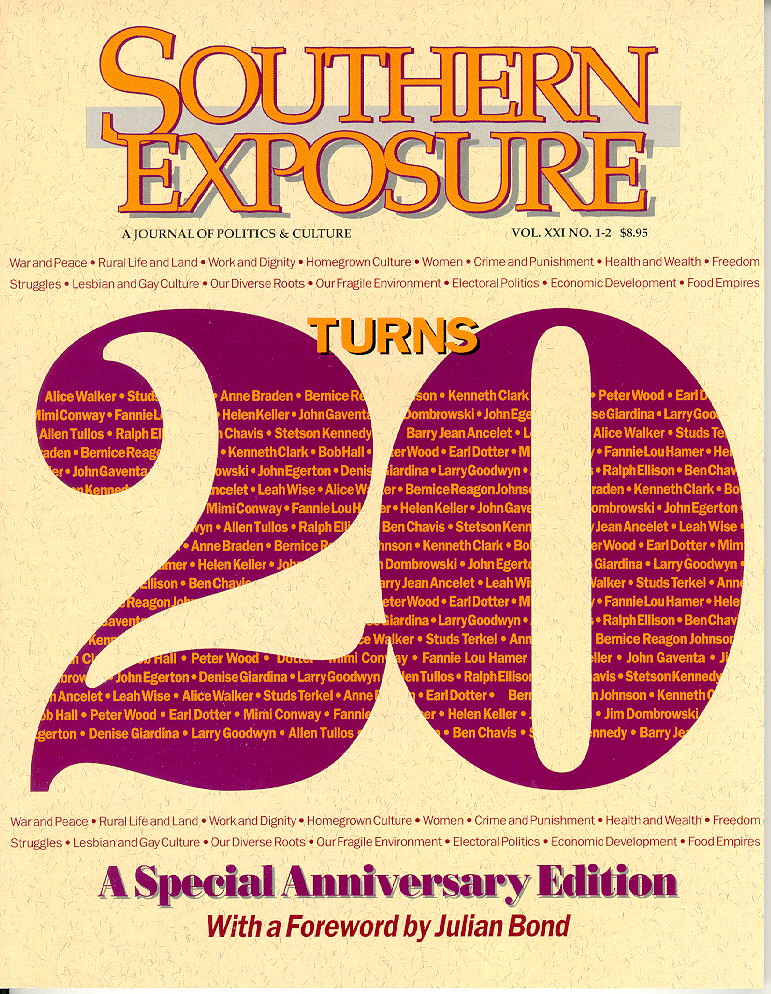 The 20th Anniversary Issue
An outstanding double issue with highlights from the first 20 years of Southern Exposure, featuring Anne Braden, John Egerton, John Gaventa, Leah Wise, Denise Giardina, Studs Terkel, Stetson Kennedy, Ben Chavis, Mab Segrest, Louis Dubose, Julian Bond, Peter Wood, Alice Walker, Jacqueline Hall, Mimi Conway, and a host of others (Issue #91-92) $9.



Free with a membership to the Institute for Southern Studies.

Membership also includes subscription to Southern Exposure.
---

Library Ordering Information

Get Subscription/Membership Info

Return to Library Menu

Return to SE Home Page
---
© 1996 by the Institute for Southern Studies
P.O. Box 531
Durham, NC 27702

Phone: (919) 419-8311
Fax: (919) 419-8315
Email: Southern@igc.apc.org

Last Updated 2/26/97