Dachau SS Camp Gate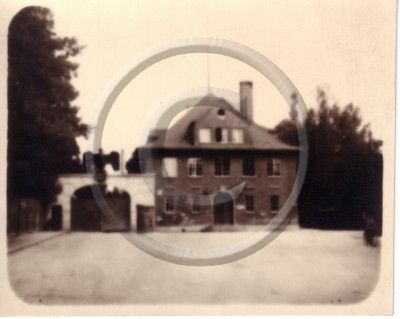 From Felix A. Cizewski's collection.
Penciled on the back in his own handwriting: "Dachau Germany Prison Camp."

This is the entrance to an SS training camp and garrison for Waffen-SS soldiers, located west of the prison compound. It was four or five times the size of the concentration camp. The US Army used it until 1973. Most of the SS buildings, including this large gate house into the SS camp, have been torn down.