45th Infantry Division Memorial Day Services

May 30, 1945

Konigsplatz, Munich, Germany

Program

Cropped and enhanced photo from page three of the Program.

I imagine my father, PFC Felix A. Cizewski, somewhere in this scene with other members of the 45th Signal Company.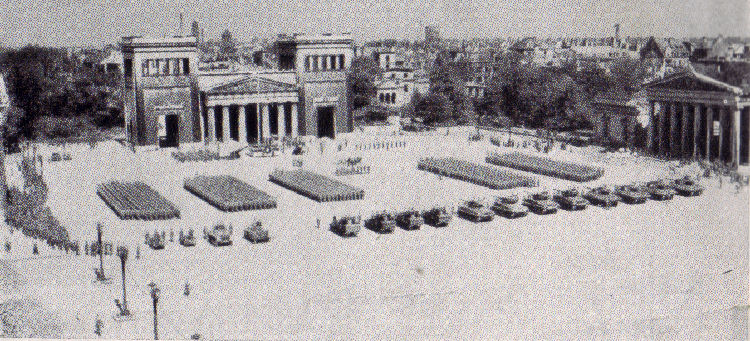 NOTE: Not from Felix A. Cizewski's collection. Purchased (rescued) on Ebay.