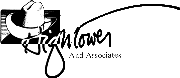 Listen to the "Chat&Chew" call-in show at this site and hear or read this populist's commentaries.

Hot Link: Hightower Radio

"The water will never clear up 'til you get the hogs out of the creek," observes populist commentator Jim Hightower. The outspoken former Texas Commissioner of Agriculture is still trying to get to the roots of our problems, now through daily radio commentaries as well as "Chat & Chew," a live, two-hour call-in program. If you can't pick him up over the airwaves, this site brings you his show live via RealAudio from noon to 2 p.m. Eastern time.

Can't find an excuse to be at the computer during those prime work hours? Then take two minutes to listen to (or read) Hightower's commentaries. These quick takes are posted daily and archived at the site. While his topics range far outside the world of agriculture, he continues to take on the powers-that-be on behalf of the powers-that-ought-to-be.

When he does hit farm-related topics he always comes down on the side of commonsense -- "genius in working clothes," as he puts it. In the archives you'll find pieces on: He's also concerned about scientists inserting polyester genes into cotton for fear that they will produce a fabric that, "wrinkles like cotton . . . and breathes like polyester." Like Rush, you either love Hightower or hate him. Either way, he'll give you something to think about.