YCJ Photos | Collection Index | ECG Magazine | YCJimages.com | Photographer: Andy Mead |

YCJ RSS Feed | Digg
Yellow Card Journalism Photo Service
Cruz Azul at Carolina RailHawks
July 25th, 2007 in Cary, North Carolina
International Club Friendly - box score
---
All images Copyright © 2005-2008 Andy Mead/Yellow Card Journalism, LLC. All Rights Reserved.
NOTE: Do not republish these images without permission. This includes, but is not limited to, YouTube, MySpace, Facebook, Flickr, PhotoBucket, blogs, and other websites.
---
The photos from the game have been divided into the following subsets:
---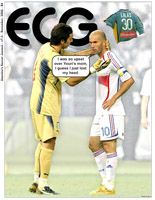 Carolina Railhawks - Cruz Azul
Venue: SAS Stadium - Cary, NC; Time: 19:30; Attendance: ; Weather: rain.
---
YCJ Links: YCJ Photos Home | Collection Index | ECG Magazine | YCJimages.com | Photographers | YCJ RSS Feed
---
Related Links: USL First Division | femexfut | Carolina RailHawks | Club Deportivo Social y Cultural Cruz Azul |
---
More Links: BigSoccer | Triangle Soccer Fanatics | USLdiscussions |
---