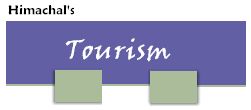 General Tourism
Himachal Tourism is a promotional organisation for the tourism activities in the state. Its wing, Himachal Pradesh Tourism Development Corporation Ltd is the pioneer in tourism and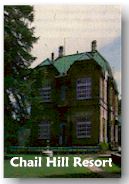 transport trade in northern India. It has a chain of 46 prime located hotel units with a bed capacity of 2,000 beds and 11 restaurants/way side cafeterias in the state. It has a transport fleet consisting of 31 AC/deluxe coaches as well as jeeps and cars for contract carriages. It has conducted tours and packages throughout the state and country.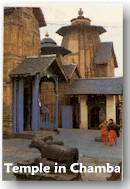 Contact : Director Tourism
Address : Daizy Bank Estate, Shimla 171001 India
Tel : + 91 177 211443
Fax : +91 177 203346

TOP
National Parks and Sanctuaries
Below is a list of national parks and sanctuaries in Himachal Pradesh, India compiled by the World Conservation Monitoring Centre.

If some links don't work, then please visit the National Parks of India website; you may discover some other cool parks of India!

TOP