Lt. Edward Martin Helm in World War II
Wartime Diary, December 1942-October 1943
(North Africa)
This diary is entirely written in pencil (indicated as italics). For clarity in reading, and especially in linking from the related Pilot's Flight Log and squadron Mission Reports, certain annotations--principally dates--have been added [in plain type].
---
1942
December

My first station as an officer in the Army Air Corps was Glendale, at the Grand Central Airport of Los Angeles. I had received my commission and wings at Luke Field, Phoenix, Arizona, on Dec. 3 '42, cleared the post the next evening in the midst of a downpour; and was escorted by G.I. truck to the railroad station in Phoenix. Due to the recent fracas in Arizona's capital city, the whole town had been designated 'out-of-bounds' for all military personnel; so I was forced to remain in the station itself until departure time. Before I left, however, I telephoned Wayne Foster and George Hallam. Both of them managed to make it to the station an hour or so before my train left, (George bringing his family with him) and we had a nice time talking of the folks back home.

Not having to report at Glendale until the 9th, I shacked up at the Biltmore in downtown L.a., and later at the Hollywood-Roosevelt in Hollywood. At the time, Hollywood was all decorated for the holidays, and the Hollywood Blvd was especially interesting with its huge Santa Claus's on every lamp-post. I lived pretty high for four days: Biltmore Bound Saturday night after the Montana-U.S.C. game that afternoon; an encounter with one of California's numerous fairies--in the 'Seven Seas'.

I managed to arrive in Glendale a day early, and registered at the California, flat broke.

Grand Central is as marvelous a bit of camouflage as I've ever seen. It's so situated in the heart of Glendale, and didn't impress me as a good place for checking out in the P-38. After a physical they put us and our nine new uniforms in a windowless, heatless building termed 'Officers' Quarters.' One of the horrors of war. The situation could have been worse, for I spent the nights in town and the days in groundschool, learning the wheres and whyfores of the P-38. On Dec. 15 I got in the 'twin-tailed-terror for the first time--for the purpose of retracting the wheels and dropping the flaps. I didn't learn anything, but was getting warmer! I also got my flying equipment that day--including two left winter flying boots, as I discovered later.

Two days later I learned we would go to Munroe to do our flying. I was put in the 330th Fighter Sqdn of the 329th Group. That night a party was thrown for us in the officers mess. Steve Hamas, our athletic director, who looked like my idea of the typical pug, had gotten his very good friend Slapsie Maxie Rosenbloom to present his Nite-Spots' floor show. Except for Ben Blue's "Do you know art?" and "Why do you eat X-Lax?" etc., it was pretty dull. I was expecting at any moment to see Hamas come on to the stage with his wonder dog, magic coin, and trick deck of cards--which might have been an improvement. Afterwards, I trimmed a Christmas Tree. Still broke.

The trip to Muroc Calif. was another of the all too frequent ones by GI truck. It seemed to be approximately 125 miles north of Los Angeles. It was a very scenic ride, although a little cold, up over the Coastal Range and down on a sort of plateau to the field known as Muroc Army Air Base.

In the messhall I conversed with one of the H.P.'s of the region, to find out that the only excitement to be found is that of going out among the cacti and, as he put it, Talking to the rabbits.' He also told me that the nearest town was Lancaster, 22 miles away; the flight line was 1/2 mile away; and that our barracks were a mile-and-a-half further. He wasn't kidding either. The barracks were the worst of the deal. They seemed to be buildings that had been discarded by the C.C.C.: paper windows that bulged in and out, under control of the wind that reached speeds of 40 m.p.h., raising dust storms and hell in general. There was a scarcity of water, making it necessary for everyone to maintain a supply of nickles with which to buy 'cokes.'

Muroc airfield was a single strip of concrete about 100 ft. wide and a mile long. It extended to the edge of Muroc Lake--which was dry, and so hard and smooth that it actually gleamed in the sun. They claimed the lake was the largest natural airfield in the states, the longest straightaway being 10 miles. The different aircraft companies, working for the government, seemed to be using the lake as a proving-ground for new models, as well as the bat-plane. One experiment I witnessed was the towing of the 'bat' by a B-25 up to 10,000 ft, (it was not powerful enough to fly that high itself) where it was released. The pilot tested its spin-recovery ability by spinning it down and finally landing on the lake. At that time they were also experimenting with the P 64, a cigar-shaped job on the order of the P 38.

The planes stationed at Muroc included 38's, A 20's and B 24, 'J's, & '34's. Large circles were painted on the rock-like surface of the lake; the 20's, 24's & 25's used these as targets for high- and low-altitude bombing.

After going to ground school and taking a test which I flunked and made up; and after getting 10 hours cockpit time in the '38; and

after sitting around doing nothing for a week, my flight leader, Lt. Manning finally took me for my gratuity AT 9 ride. The next day I received my piggy-back ride with Lt. Brooks and the next day, Dec 28, Lt Brooks gave me the cockpit check and soloed me in a P 38E. Really sweated out the first landing.

The characteristic P 38 approach is a chandelle over the field preceded by a buzz-job (a maneuver used to kill excess speed before dropping the wheels.) The other pilots were naturally envious of us, and before long A-20's, B 25's and even the awkward B 24's were doing their best to imitate the '38's in what naturally amounted to climbing turns. Eventually it wasn't safe to buzz the field at all: all types of planes would be roaring over at different speeds from all directions, and at any altitude above 10 feet. Finally an A 20 plowed a trench into Muroc Lake; it was followed shortly by a B 25; and from then on things began to take on a semblance of order.

Toward the end of the month the weather became colder so that I had to sleep in my winter flying suit; but during the day it usually warmed up until even a leather flying jacket was too hot to fly in. I spent Christmas night flying link trainer and haunting a convertible. Had my

January

feathers plucked that night! I stayed home New Years, and got slow-rolled for my trouble. Reminiscent of Ajo.

One of my first objectives at Muroc was the Red Cross; it was either that or starve. They let me have $20 on my good name, and this was enough to last me until I received my additional; $100 uniform allowance. John Edwards and I went into Lancaster the night of the 9th via his jalopy. We had carburetor trouble on the way home, bailed out, and hitched some M.P.'s.

Due to a mixup a Sergeant tried to get my signature on an accident of Lt. Vitale--running off the runway. Just a lack

of a couple pillows. I managed to make a forced landing on the lake (pretty near everyone made one, at one time or another) due to a busted generator. On the 10th I was transferred to the lower end of the field and designated as one of the 'holy ten.' We took things a little easier and flew quite a bit more. On my first night hop I managed to lose a canopy, which is quite a trick to do without losing your tail, too. Another time I landed with a blazing supercharger, and found a firetruck charging down on me. One of my biggest thrills was seeing the "Constellation" land at Muroc on her maiden voyage. A monster of a ship.

After my transfer to 'A' Flight, all our flying was rat-racing, dog-fighting, and buzz-jobs. My last flight at Muroc was a gunnery mission; I needed one more hour of gunnery before my firing was completed, and in order to get it took off after dark and did my shooting by moonlight. An hour after I landed I had cleared the post and was going by G.I. truck back to Glendale, with 25 hrs. flying time. I had survive a 3500-ft split ess.

We arrived at Glendale midnight, the 19th, and put up at the real officers club. The next day we piled into another truck for a long ride to San Diego. It was a tiresome but very beautiful ride. We

stopped in Capistrano for a bite to eat. I was told that 'Capistrano is the jewel of all missions.' I replied that it was the only one I knew of, due entirely to the swallows.

We arrived at North Island on Jan. 21, and quickly took our rightful place above the sailors. The base was an immense one, in fact, so large that we had to have a jeep to go from the mess-hall and barracks to the flight line. The sailors had that typical naval attitude toward us; the marines weren't so bad. In fact the only salute I received was from a sailor was given when I had an armful of equipment. "That's one I owe you.' The weather was much warmer than at Muroc, but it was invariably raining. Most of our flying was done above, below, or in clouds.

I was temporarily assigned to the 332nd Interceptor command while at 'Dago. Our Squadron Leader was a Major Wilkins, he was so big that I never could figure how he managed to squeeze into the '38. My flights were formation, either interception, gunnery, or bombing. All the gunnery and most of the bombing was done over the Pacific. However, Major Wilkins formationed three of us to the Salton Sea, where I dropped 2 - 1000 lb. bombs. Dive-bombing seems to be a success in the '38.

Flying at Diego was somewhat duller than at Muroc. No buzz-jobs allowed until our last hop--escorted by the Major. During my ten days' stay at North Island I was never able to fathom the naval pattern. The field was a combination of 4 fields, all of which had to be taken into consideration in taking-off and landing. The traditional wind 'Tee' was substituted by , 2, 3, or 4 big orange balls on a mast atop the tower, which for some reason or another, resembled the bridge of a ship. These balls were supplemented to indicate a certain type of pattern, and sometimes they were replaced by a revolving biscuit gun, which served the same purpose. Luckily for me, all the flights were formation. That way, I was save the trouble of deciphering the patterns--just played 'follow-the-flight-leader.'

The only narrow escape I had at San Diego was when I ran out of gas, over the field at 500 ft. I was holding down the No 2 position in an echelon, and luckily missed Capt Monahan. I managed to switch gas tanks before I had lost too much altitude.

The day before we left Diego a group of Waves and their little Ripples arrived and took over one of the barracks formerly occupied by officers. Coming back from flight line that night I decided to accidentally stumble in on them. So I went in very boldly, followed by Rod Fisher. Before we had gone halfway, we were surrounded by all kinds of women in all kinds of clothes. One grey-haired officer asked me to 'spread the word around that this barracks is now occupied by the Waves.' I also went iceskating in San DIego that night.

We packed our equipment that evening; made a high-altitude simulated gunnery mission to 40,000 ft. the next day; and piled into the tow-target ship, a B 34, and headed for Glendale again. There were six of us: R. W. Fisher, C.O. Johnson, R. W. Phillipson, J. S. Rudy, J. C. Solko, and myself. On the way up the coast we flew over Santa Ana Army Air Base. It seemed to be

February

much larger than it was when I left it 9 months before. What with 6 passengers and their baggage, and a crew of three, the Venturi was pretty heavily loaded. When Capt.

[Migl?] attempted to land at Glendale, she dropped out from under him, so he went around and tried it again. Time, 45 min.

Solko, Fisher, and myself went into Hollywood by trolley and made the rounds. ------------
------------------------------------------------------------------

We stayed at the Hollywood Plaza that night, bought some clothes in the morning, and went back to Glendale that afternoon. We were joined by six others from Sacramento: Hall, Hurst, Lister, Elkins, Moomaw, & Johnson. All twelve piled in G.I. trucks that evening, bound for the Burbank air terminal. We took off by TWO at 01:00, Feb. 3, 1943. I pulled the Erryl Flynne crack on our second hostess, whose name happened to be Miss Hansen. She miscounted on the dinners.

I managed to call Peanuts from Wichita, Kans. (He was at Coffeyville), and when we landed at Pittsburgh, I called home. We had good flying weather to Indianapolis, from then on, we were on instruments, and there was a foot of snow on La Guardia Airport when we landed, 17 hrs. out of Burbank.

We took a limousine into Manhattan, and shacked up at the Commodore. Rudy Fisher and I made the

rounds of Times Square, and afterwards I called Stu in Harrisburg. He came in by train the next morning, and I called Bean before I left for Ft. Hamilton in Brooklyn. Stu showed me a nice time and took the train back to Harrisburg.

I reported to the overseas staging area at Ft. Hamilton on the morning of Feb. 4th, got a bunk in barracks #640, and started 'processing.' Processing was the dignified title for drawing one's overseas equipment and having his shipping number stenciled on it.

A convoy was leaving the next day, so we were alerted. We carried on some wild blackjack and dice games until the end of the alert on the 8th. Then we discovered Mr. Goughs. I sacked at the Commodore that weekend, and called Mother. Then I called Dad and Aunt Sara that Tuesday from McGoughs.

The next 3 weeks was just a continuation of the 'Battle of Brooklyn.' I stayed at the Commodore on the 14th, and the Scotch drinker and I took over Manhattan the next day, particularly Astor Bar and Radio City Music Hall (Rockettes). Before it was all over, we had a misunderstanding.

On the 20th I tested my gas mask in the Fort's gas chamber, and consequently couldn't see right for 2 days. By this time all of us were beginning to get a little tired of Brooklyn, and we began to haunt Capt. Tottle and complain to the Colonel.

On Feb. 24, Dillman, Pedone, Johnson, C.I., Elkins, Fisher, and myself went G.I. to Newark to imitate pallbearers at a military funeral for a Jewish Pursuit Pilot who had been buzzing a little close to the Pacific in a P-39. The only thing was that we hadn't ever been to a Jewish wake before. It was quite an experience for us.

Twelve '38 pilots had been raising so much hell in Bay Ridge that they decided to throw an alert again, and to top it all off, #640 was quarantined with the G.I. German Measles. I reversed the quarantine sign and printed: "For Rent--Beds--By the week or month--Inquire Upstairs--Fort Hamilton Interceptor Command." That night I made a neat $55 shooting craps on a pool table.

On the morning of Mar. 6 I got a 4-day furlough. I got into Pittsburgh Sunday night, and home Monday morning. I drove Steve's car back to Harrisburg Wed. morning (without a license) we took two dates with us, and sent out to see Jean at South Mountain. I caught the train that night, and got into Penna. Station Thursday morning. Paid a $4.00 ab fare back to the fort.

I got back just in time to pack up and leave for the Newark airport 'to get some flying time,' they told us. I guess they just wanted to get rid of us, though, for we didn't fly. After looking unsuccessfully for rooms in Newark, we finally settled at the 'Garden State Motor Lodge,' 5 miles out of town. The good points about Newark were that we didn't have to work and that there were plenty of good-looking women around! I managed to get an hour of link trainer in.

I took our landlord's daughter bowling one night, but the catch was that six fellows tagged along. She was a cutie. Saturday night I played her phonograph; Sunday night I went into Newark, and Monday morning we went back to Ft. Hamilton. It seemed that one of the fellows got to complaining to the general in command at Newark, and he pulled some strings in D.C. There wasn't any sense in our staying at Newark, or they didn't fly planes there--just flew them in, crated them up, and shipped them overseas. When we were there, they were concentrating on Mustang P-51's.

We got back at Ft. Hamilton on Mar 15. The next day the issued orders for us to be ready to go the following morning. I took in "Arabian Nights," "Young Mr. Pitt," and McGoughs. I also cashed a check for $30, and called Mother about it and about my sampsonite.

The next morning I took a physical--a shortie---and went by truck to Bush Terminal. The ship they put me on was the 'S.S. William A. Graham' #209, at pier #4, gross weight 7177 tons. My title was that of 'Cargo Security Officer.' After a deal of wrangling, I managed to get off the boat for the night. I went back to Ft. Hamilton & bought some shirts and a pair of pinks to replace those I left behind at Newark. I wound up at McGoughs, and promised to deliver a note to Fisher sometime in the future. An M.P. helped me to get back on the ship, and we woke up the whole crew hunting for someone to sign my release.

My cabin was the hospital--but by myself. There were only two officers on board: myself and Ensign Gerald Lunch, the gunnery officer. According to my cargo plan and manifest, the ship carried trucks, trailers, tanks, jeeps, motorcycles, etc.

We pulled out of the pier at 08:30, Mar. 19, 1943; followed in string formation; and formed the convoy when out to sea. Destination was unknown or undisclosed. The weather was wet and very foggy; the escorts began dropping 'ashcans' shortly after dark, and at 21:30 the alarm to stand by lifeboats was given. Nothing else occurred that night, although more ashcans were dropped. A dull echoing thud, that you feel more than hear is the sound of the depth charge, and lets you kn ow subs are in the vicinity. The next day the fog was even worse, the fog horn was continually blowing our position in morse code: 67 - 2 (6th column, #2 ship).

The next day the purser, Jerry Pereth--lately of London, but who was standing by for his final citizenship papers in the U.S.--told me the convoy (47 ships) was bound for North Africa via Bermuda. We learned that a sub was spotted 15 miles astern that morning, so the commotion the night before wasn't a false alarm.

That day the fog raised, and the sea began to kick up. The two cadets, and a lot of the gun crew, got seasick. It didn't bother me--just a little dizzy for a day. I bought a pipe and some tobacco out of the slop-chest, and that evening Pereth, Ensign Lynch, 3d Mate Kelly, and I had a round of 5-10 limit.

The next day, Mar 21, Sunday, I cornered the skipper, Capt. Smith, and gave him my papers. Also broke out my summer issue, for it was beginning to get warmer. The Chief Mate was an old salt, name of Cutis. The Second Mate's name was Ramos, an Hawaiian, according to Pereth.

Monday, the weather got worse, the ship started rolling so badly that the waves were nearly hitting the bridge. Most of the dishes were broken, the purser's typewriter was completely wrecked, and no one had any sleep, since it was impossible to keep from rolling out of bed. Kaisers' Creeping Coffins

[an ironic nickname for the Kaiser-built Liberty ships] must not be put together any too well, for rivets were continually popping out of the walls & ceiling. Tin cans & buckets got loose, somewhere and began rolling up and down the passageways, dictated by the rolling and pitching of the ship. Several times I thought the ship wouldn't right herself, the Captain & Mates seemed afraid she was going to break in two.

The next morning, Mar. 23, the sea was still as high as ever. Some of the deck cargo had shifted during the night; so we dropped out of the convoy and rode the sea while the cargo was tightened up. We sailed all day by ourselves trying to catch up, and passed several other ships that were also having trouble. We sighted Bermuda and the convoy at 15:00, and dropped anchor off St. Georges, Bermuda, at 19:00, breathing a bit easier.

Next day, Pereth and I dressed up and took a launch to shore. It was a rough trip, and we were rather wet before we landed at St. Georges. Since there were no cars on the island, we took a trolley to Hamilton, the capital, an hour's ride.

U.S.C.; 21 club; Portugal; Shillings; New WIndsor; Hack-line; anchor, tomato; Nestles; Belmont Manor; ferry

We stayed at Hamilton until noon of the 26th, Every 3 hours we went down to the dock to see a naval commander as to when our convoy would leave. At the last moment we trollied back to St. Georges, filled up again, and were back on the ship at 15:00 on the 26th.

Captain Smith informed me that he bad sent someone ashore hunting for me and had turned my name in as a deserter. We picked up anchor the next morning in some nice weather and took over the new position of 7-1. I started my sunbathing & exercising that afternoon. At dinner the skipper wanted to know how I smuggled my camera aboard. More depth charges that night.

April

During the next two weeks we had very nice weather. Our course changed from south to east to north. Each evening the 3rd Ass't Morrison, Kelly, Pereth, and I played no limit poker. Gambling came to an abrupt termination when Jerry & Frank got up in arms over a $30 pot and a 6-card hand. In an argument over English, Jerry explained: "'I would like to have a H.O.' is an adjective, but 'I have a H.O. is a noun'."

I finally got myself invited up to the bridge. I also gave myself the title of 'Aircraft Spotter'. On the 7th of Apr. a member of the gun crew had an accident. On the 10-th at noon we were 250 miles from Gibraltar and bound for ALgeria, I think. As a member of the crew I assumed a new title: Blackout Officer, from 18:00 to 22:00. B 24's and PBY Catalinas began coming out and escorting us. Healy, Pereth, and I got into some hot racial problems.

On the morning of the 11th, several Liberties left us, bound for Casablanca. That afternoon, as we came in sight o the Straits of Gibraltar, another convoy joined ours. They seemed to be mostly troop transports and tankers. Getting a close-up view of the ships in our convoy which were carrying the invasion barges, I was surprised to see that each ship carried approximately 50 soldiers. As we neared the Straits, the other ships began dropping back: we were going to go through 3 abreast, the Liberties immediately behind the escorts. The Wm. A Graham was 1-1. We entered the Straits just before sundown, and depth charges were ringing almost steadily for an hour. No trouble. I got several snapshots of Africa & Europe in one view. The next morning we joined two more convoys, English. It seemed there must have been at least 200 ships by then. We had passed the Rock sometime during the night, and were in the Mediterranean, near the Spanish coast, out of sight of Africa, and heading east in a zigzag again. That evening we had some more depth charges and signal for battle stations. Norhting except a lot of planes on the horizon. I took over my 4-hr watch as B.O. Officer again. During the night we crossed over to the African coast, and took in another convoy; but half of the ships dropped out, probably heading for Oran--including my tankers with the 5 P-38's. We arrived off the point off Algiers the next morning at 10:00, on Wednesday, Apr. 14, 1943, and went into the harbor single file, the Wm. A Graham next ot last. Most of the British ship continued East. We docked at 16:00 and the Limeys & Arabs swarmed aboard, starting to unload. I turned over my papers, got a pass from the Captain, and Pereth & U went to town with a lot of Francs. Stayed overnight at the Sphinx and saw the exhibition artists.

I stayed aboard all day Thursday, watching the unloading, and went to town that evening, at the Aletti and the Casino, I acted as escort to Lynch coming back to the ship.

Friday afternoon I went up to the St. George Hotel on business. Next day I made the rounds of the Aletti, Casino, etc. Air raids at 20:00 while in the Oasis. Lasted 45 minutes, with little damage. I witnessed the very spectacular fireworks from the street, and blundered back to the ship through a smoke screen.

Sunday, the 18th, I was in the middle of "You'll Find Out" -- Kay Kyser -- at the Central Garage, when the siren started again. They drove me down to the dock in a recon, and I arrived at the ship just as the bombers came over, barely dusk. I took some pictures of the shooting form the bridge. The raid lasted an hour.

On Wednesday I left the ship by Limey Jeep--to the St. George, the Standard Oil, and eventually the La Feirie. Friday morning, the 23rd I took a bus to Maison Blanche and hopped a transport, with all my baggage to Casablanca, via Oran. Saw the most beautiful scenery yet. Made the trip in five hours. Fisher and Lister were waiting for me; I was billeted in a hangar, called a hotel, the "De Gink", and stayed for the night, after seeing a picture, "Adventure In Diamonds." They had a little trouble with the reels. The two Johnsons were there on the runway to the front; and Hall, Hilcrest, and Elkins were at the 'farm' for Photo-Recon, after having their minds changed by Capt. Goodheart. I have my first taste of mosquito-netting that night, due to the epidemic of grasshoppers.

Saturday morning, we three, along with two P-39ers, Lt. Morris & Capt. Burke, took a recon and trailer to Berrechid. We arrived late that afternoon, got our tent, met all the 42-K men, and saw the C.O. and flight line officers before dark.

B.S. is just another Muroc, but has some transportation. The planes were P-38's, 9's, 40's and Spitfires. The rumor had it that the Cobra was on its way out, the latest news was that Drake, Fox; and Capt. Casey are gone.

Sunday, the 25th, (Easter) John Hollobaugh and (he was there, too, in 39's) gave the Chaplain a present: 'Happy Easter - to Chappio from the Easter Bunny.' I saw a movie that night, "Tortilla Flats." Next morning I took calisthenics again, and hit the flight line, getting an hour flying time, the first in three months. Forgot flaps.

I spent the next three days fixing up the tent I was in, B-9, and going to ground school. The classes were aircraft and tank identification, meteorology, and intelligence. I managed to get in 1½ hrs. formation Wednesday P.M. the 28th, after a rain. I had my head up again, for I forgot to turn the generator switch on; and it was strictly by the grace of God and a good strong battery that I didn't have to dead-stick somewhere

May

The next 3 days I worried with 2 boils and athletes feet--and the resulting sulfathysol the flight surgeon fed me. The weather was rainy, so I didn't miss any flying. Monday, the 3rd of May I was packed up and ready to leave for the front.

The morning of the 4th we piled in G.I.;s, after desperately hunting for my 'chute, and went to Cazes. We flew by courier to Maison Blanche. I met Hollobaugh and we took the bus to Algiers. I stayed at the Montpensier after a big night, and the next morning we took a courier from Maison Blanch and landed at Tellergma. We ate there and went by truck to Chateaudun du Rhomel. Along with Fisher, Pompeli, Rudnick, Russel, and Schieffter, I was assigned to the 1st Ftr. Group, and went to the 71st Fighter Sqdn.

The 1st was the first overseas group whose P-38's; they were purely a defensive group, used for escorting B-17, along with a little dive bombing on the side. The 71st had the best record in the group.

On the 6th we were given a series of talks and lectures, and I got a half hour flying formation. Next day we had more poop, and in the P.M. I took a X-country of 1:20 to Biskra and back. That was the day Fisher opened his big mouth about he and I having a good bit of dive-bombing. It sounded like we were going to see some of that type of action in the near future. Next day, the 8th, we got in 2 hours of simulated combat over Phillipville. The news broadcast said Bizerte and Tunis were taken. Capt Eddie Rickenbacker gave us a talk over at group, and sorta squelched the G.I. rumor of the First going back to the states.

On Sunday, the 9th, a hundred P-38's escorted 10 B-17's on a raid to Palermo, Sicily, and I sweated 'em back. While they were out I went into Chateaudun and had a bath, the first in a month. Afterward, I censored some G.I. letters, also I received my campaign stripe for the Africa-European theatre.

Next day, the 10th, another big group of 17's with 38 escort went over to Sicily, and I went up for a little more formation. I had to come in early from high altitude due to a high oil temperature. No smoking brakes, for a change. The 11th, Tuesday, I went up to 30,000 and had to drop out of formation again, because of a missing left engine. Coming back from Bone by myself, I was lost for an hour or so. In the P.M. we went over to group for an ass chewing, after a class in identification in Chateaudun du Rhumel in the mayor's conference room. That night I went into C.D.R. and saw "My Favorite Blonde" again. Next day I got in two practice missions. Latest 42K casualties in the 82nd: Reding, Beatty, Curren, White, and Dinwiddie.

[At this point, Lt. Helm enters combat. 71st Squadron Mission Reports link to these diary entries.].
Thursday, 13th, up at 4:30, and out on a Jim Crow with Rivers--over Sardinia, Sicily, and home over much-bombed Bizerte. In the P.M., Rudnick, Sentes, Croft, and I went into Constantine by jeep. We ate, drank, and saw a show, then came home.
Next day, I went to identification and then went on a dive bombing mission to Porto Torres, Sardinia. Had a near miss on a ship, ground strafed some airplanes, and shot up a fishing smack. Latest casualty, Terwillinger of the 91st, in from 20,000 ft.
Saturday, the 15th no mission. After identification, lecture on VHF and IFF, into Constantine to the PX & Casino. Had supper at the hospital with Major Eiland, and went drinking afterward.
Sunday, the 16th, second day of rest. Had a simulated combat mission over Phillipville and Tellergma in the A.M. Had some shots in the P.M. Nothing doing next day. Played poker in the evening, winning 200 Francs. Tuesday, the 18th, went on a B 17 escort to Messina, Sicily. 2½ hours out, the formation broke up when we tried to break through the overcast at 15,000. I followed single B-17's home, logged 3:45.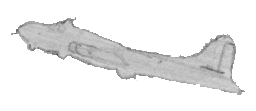 Wednesday, the 19th, my day off. Fisher & I shot frogs & fished in P.M. Lost __________ in Red Dog in evening. Next day [20 May 1943] I went on a dive-bombing and enemy diversion sweep in northern Sardinia. We went up the east coast this time, and inland at Terranova. My bomb hung up on a dive on a big freighter. Time 5 hrs. __________ Benton, killed.
Loafed all the next day except for identification. I went into Chateaudun and saw a show, "Cadet Girl."
Saturday, the 22nd, on a strafing and diversion mission to Bo Rizzo, Sicily. We escorted B 17's to Cape Bon, hit the deck, and waited for fighters over the airport at 5,000 ft. Flak got too heavy, so we got out.
Sunday, no missions for anyone. Rudnick, Russell, Croft, and myself started hitchhiking to Constantine, changed our minds, and came back in to Chateaudun. Russell, Fisher, and I had gone over to Tellergma on a ferrying mission, me coming back in the truck. Monday, my day off, I test hopped a plane and called it a day.
Tuesday, the 25th, big day. We escorted a squadron of 38's to Palermo. Were jumped by 109's in Palermo harbor: I got in a damaging burst, we hit the deck, and headed for home. My hydraulic system was out so I had to pump down my wheels. I landed at Tunis, got 50 gallons of gas, and headed west wheels and flaps down, after picking up a souveneir. I got separated from Jones and Franke, found them eventually, and we landed at Bone. We gassed up and flew home, me with my wheels down. I logged seven hours combat time. Fisher missing, Hall down.

Nothing next day, Thursday the 27th, the mission was called off due to a leak of information. Fisher came in from Bone by piggyback. Into Constantine by weapons carrier. I had some scotch at the R.A.F., the first since Bermuda, and then saw a show at the Casino. Nothing doing for me next day. From the way they talk over at group, it looks like an invasion is just about due. In the P.M. I took "C" on a test hop to 25,000. I had my camera along, and go some pictures from there down to 6,000. Into Chateaudun the next day, with nothing else doing.
Sunday, the 30th, Decoration Day, I was scheduled on a dive bombing mission to Terranova. I never did find the group, going as far as Bone. Came back and censored mail. I got paid next day.
Tuesday, June 1, on a B-17 escort, dive-bombing mission to Pantelleria. I got a hit on my target. Some flak, and some shelling. I got a new ship assigned to me, LM4. Elkin gone. Major Eiland left for the states and Capt. Miles took over as C. O.

Next day I was on a mission to Milo, dive-bombing. We turned back 20 miles beyond Bone, due to weather. Took a bath in town and then saw a show, "Ball of Fire." Next day I went up to my plane, took a sun-bath, had some red cross doughnuts, and sweated out Rockwell's single-engine landing.
Friday, June 4, on a weather mission to the south coast to Sicily with Hansen. Into Chateaudun to see "Desperate Journey."
Saturday, on a dive-bombing mission to Cagliari via the western coast of Sardinia. Franke missing. Brittin and I had trouble on landing. LM4 got two new tires.
Nothing doing for me the next day. Monday, the 7th, I was a spare on a B-17-escort mission to Pantelleria. We came back after reaching the target.
Tuesday, Croft and I hitched to Constantine, shopped, dined and beered and hiked back.
The 9th, a B-17 escort ride to poor Pantelleria. No action next day, the same target, dive-bombing. The objective was entirely hidden in smoke and dust. There was a lot of flak on the southern end and a few scattered puffs over the target. I picked up the only piece, in my dive; it hit in the tail. Bad, rainy weather coming back, with a very low ceiling. We followed the road from Constantine, and had a mixed-up pattern in the rain with the '17's. I test hopped LM5 for 5 minutes. Airspeed and Tach off. Two missions.

June 11, Friday, a dive-bombing, B-26 escort to Pantelleria. As we crossed Cape Bon we got word to go back jome--that the island had surrendered. We returned to find everything flooded--a cloud burst. It was my first time out of number two, as tail-end Charlie. That night I made sixteen consecutive passes and broke up a crap game, winning $210.
Saturday, my free day, Buce & I dug ditch, preparing for another downpour. Into the officer's club. Decorations were given out by General Atkinson. I took pictures. Sunday I went into Constantine in the ambulance with Croft and Spatt. We looked over the American tanks beaten up at Kasserine Pass. Also nosed around an Italian and a German prison camp. A. G.I. stage show at the Casino.
Monday, the 14th, another rest day. We had a speed given us by the Marshall of the R.A.F., Lord Something or other. He came with Gen. Doolittle. That evening an Abbot & Costello picture failed due to a lack of electricity. Tuesday, a B-17 high altitude escort to Castel Vetrano, Sicily. I was unable to drop a belly tank and had a rough time over the target . A few enemy fighters. My good luck piece was busted and the trip was a test-hop for LM4. I threw home a long burst into a 109 at 1-o'clock.
Wed. & Thursday were free days. On the 18th I returned early from a B 26 escort to Terranova because of a stuck starter switch that blew up the generator.
Saturday, the 19th, nothing doing. Sunday an all-out mission. B 26 escort to Castel Vetrano. I flew all four positions, Pompili and Willey came home over the target and let me by myself. The 71st had 12 early returns out of 24. I got a shot at a 109, Kohn put in a claim; Esser and Cronin down. The mission was the earliest yet: take-off, 5:50. After we returned I test-hopped LM4.
Free day on Monday the 21st. Test-hopped LM4 again. Into the officers club again. We got 4 new pilots in. Next day we had some practice combat, me flying #3 position. In the P.M. I took a cross country to Biskra, Phillipville, Bone, home.

Wednesday, nothing doing. I won 60 bucks in a poker game. Nest day an early B 26 escort mission to Chilivani. The weather was bad, and we got separated from the bombers. Bad navigation took us into Cagliari, so we turned back. I was tail-end and #3. Bergerson, Church, down.
Friday, June 25, no mission. we filled up all fox-holes, preparatory to moving east. I got in a practice mission as an element leader. We killed our chickens and had a big feed in the evening. The G.I.'s packed up after dark and left at 2:00 in the morning.

We loafed Saturday. Next day 15 pilots took off for Mateur. Wiseman bellied in on the takeoff, unhurt. We packed up Monday morning, the rest of us, and left Chateaudun for the last time. Jones and I flew without canopies. We put up our tent and set up housekeeping at Mateur. We started our fox-hole after dark.
Tuesday, June 29, I went into Tunis with the Doc. We had some good beer and went down to see the work done by the '17's on the docks. Next day, a mission over Bo Rizzo, a B-26 escort. I was in the spares; we formed a bastard squadron and patrolled the Egadean Islands. No trouble. An ammo dump at Mateur caught fire while I was in town. Loafed all next day.
July 2, the dysentery epidemic finally caught up with me. I completed 8 missions. Same thing the next day: I tightened up and went on a 7-ship strafing mission (and 2 dropped out on the way) to the radar station at Algerho, Sardinia. It was an all-out day against the island. We got lost because of weather and a tail-wind, missing the island altogether, and almost ran out of gas getting back. I really sweated out my G. I.'s. Took a shower and then went swimming in the Sea beyond Bizerte. We stopped at the Bizerte junkpile on the way home.
Sunday, July 4, a mission to Gerbini, on the east coast of Sicily: 60 P-38's, 36 B-26's. We rendezvoused at Malta with 20 Spitfires for top-cover. Three B-26's were shot down. Flak was light. I had trouble with my gas on the way home. Stover dead.
The next day we had the same target. No trouble. At 5:00 the next morning there was a big air raid at Bizerte. I saw one plane go in from my grandstand seat in the sack./
Tuesday, July 6, no combat scheduled .We went up on a practice mission and were radioed down -- a last minute mission. I wasn't on the schedule so I went swimming. It was the hottest day I had ever experienced -- a scirocco coming out of the southwest having a temperature of 125°. Everyone had coolant and oil trouble.

Wednesday, July 7, I was on another mission to Gerbini with the 26's. No fighters, no trouble.
Thursday, another B-26 escort to Gerbini. No opposition. Friday morning, I test-hopped LM4 which was finally ready to fly again, with a not-so-new canopy. Did some low buzzing as per the Colonel's orders. Then I went on a late afternoon mission to Gerbini. It was a B-25 escort, our first one. Tomorrow seems to be the big day.
[10 July 1943: D-Day for Operation HUSKY--the Invasion of Sicily]
Saturday, July 10, the invasion started at 3-4 o'clock, I was on the first flight over Sicily -- with 1-500 lb bomb, along with strafing. It was my 24th mission. The 1st group put up a flight every hour. Then I went on another trip over Sicily just before dark. Half-way through.

Sunday, another bomb-strafing mission. We were jumped by 3 109's on the way out after strafing a truck convoy; on the turn into the fighters, Chapman and Diamond collided. Both spun in, one on fire.

Monday, July 12, on two missions to Sicily as a spare, both times. I filled in the first one, and came back on the second. The armies are making good progress. Movie.

Next day, another ride to Sicily. We dive-bombed a railroad center. I pumped my wheels down.

July 14, a dive-bombing mission to eastern Sicily, just south of Messina. We got a barge. I spotted an airport.

Thursday afternoon, I was on two missions to the area around Mt. Etna. We bombed a convoy and then a bridge, and strafed on the way out. Our troops reached the half-way mark in central Sicily, momentarily halted by a German panzer division.

Friday, another D.B. mission to central Sicily. We bombed a railroad yard, and got home to find Chapman. He had bailed out, walked out of enemy territory, was picked up by the British, and brought home in an LST.

Saturday afternoon, having been transferred back from the tactical to the strategic air force, (we weren't needed any longer in Sicily), we escorted B-26's to Naples, Italy. The thickest flak I'd seen yet. A few fighters. The first time I'd seen Mt. Vesuvius and the Isle of Capri. Movie.

Sunday, July 18, our day off. I led a flight on a practice combat, and went swimming afterward. We bought some melons on the way home: @50¢.

Monday, the boys went to Rome. Not being scheduled, I made two test hops: one to altitude and one slow-time.

Tuesday, we escorted B-26's to Vibo Valentia, going across Sicily doing it. Not trouble. Sicily is almost taken, and we have air superiority in southern Italy.

Wednesday the 21st, our day off. I was on stand-by for air-sea rescue. 12 of us took off at 16:30 with a PBY Catalina. We searched outside Porto Torres, found nothing, and got back after dark. logging five hours.

Thursday, an early morning mission to Salerno, Italy. We saw one fighter, little flak.

Friday, the 23rd a 26 escort to Aquino, me as chief spare. I didn't have to fill in, and navigated back on instruments. I picked up an air mattress and finally received the title of "Old Pilot."

Saturday, a day off. Pompili, Chapman, & I went into Tunis with Hood to get some ice. Got back with very little ice, a lot of ice water, and a truckful of melons.

Sunday, another holiday. Russell, Rudnick, Pompili, Sentes and I took a jeep towards Bizerte and got some melons. Afterwards, we found a winery, 15 francs per bottle. Mussolini abdicated.

The 26th, Monday, Russell, Sentes, & Nygren went to rest-camp. Pompili, Chapman, and I went back to the winery with a 5-gallon can & some bottles. I received the impressive title of 'Engineering Flight Officer', actually a test pilot, and slow-timer. I inherited the piggy back and took two E.B.S. officers up -- a Lt. Davis and a Capt. Melvale, laundry men. Made points, a steak in the offing, and got pretty well lit up on vino afterwards.

Tuesday, a mission with the 26's to Scalea, Italy. No flak, a few timid Me 110's. We got lost coming back. Just before evening mess we got a scirocco hurricane which levelled 1/3 of the tents & buildings. A fellow from the 278th tried to go around on single engine and ended up in our bivouac area, narrowly missing a tentful of G.I.'s. He went to the hospital.

The 28th, Pompili and I escorted General Something-or-other (with a flock of Colonels) in a C-47. We flew down to and landed at El Aouin, then escorted the transport to Palermo via Pantelleria and Agrigento. We flew on the deck, in rain, with a very low celling. Both of us had motor trouble. We landed at Boccadifalco, a 3,000-ft. runway, and went to town. We looked the ruins over, talked with some natives, were treated by one Sicilian, and went home with him; and picked up a lot of souveneirs. We got some good snapshots, and came home by the same route. They decided to give us combat time for it. Ten more missions to go.

July 29, a day off for me. I was alerted for Sunderland escort on an air-sea rescue. We were unable to locate the friend, so we returned to base.

Friday, another free day. We had a show, "Desert Victory". I told Doc Spatt I didn't care to go to rest-camp.

The 31st, a mission with the 26's to a road intersection at Adrano, Sicily. The Hermann Goering division was beginning to be a headache. We got paid after the mission. Nine more to go. I set a new record: 24 missions totalling 89:45, for the month of July.
August 1, no mission. Chapman, Pompili, and I flew down to the 82nd at Souk el Arba, saw the fellows, and flew back. Next day, no mission. Test hopped LM5 for a bad prop. I received a box from Stu - the first luxuries since Brooklyn.

Aug 3, no mission. I flew the next piggyback after supper, took up a Medic and Globinsky.

Wednesday, still held back. Pomp and I hitched into Ferryville and back via the detour. We picked up a waterjug and some muskats. Next day I led blue flight in a B-17-high-altitude escort to Messina. I flew Capt. Miles' ship, and returned after tanks were dropped -- couldn't pull any mercury on the right engine. I navigated back from Messina OK; Berens crash-landed, with a motor on fire. We had a French burlesque show after evening mess.

August 6, Friday, we were briefed, but the mission was red-lined. I test-hopped Pompili's new ship 12 to altitude -- she cut out at 25,000. For the first time I experienced altitude cramps. Combat? We saw "China Girl." -- again. Bizerte was bombed before dawn, and a delayed action bomb nearly blew me into the fox hole.

Saturday, a B-26 escort to Angitola, bombing a road intersection. I was chief spare, and came back alone. In the evening I slow-timed LM4's new right engine 'till dark, flying around the Tunis-Carthage sections.

Sunday, I took LM4 to Algeira and landed at Maison Blanche. I went into town to see about our promotions. They didn't pan out, so I came home early.

Aug. 9, a mission, but still held back. I slow-timed LMC, an old clunker with new engines. I went out to Cape Bon with my camera.

Tuesday, a mission of targets of opportunity on the toe of Italy. LM4's radio was out, so I landed and got another ship. I flew as far as Sicily, but couldn't catch the flight, so I returned again.

Wednesday, Aug. 11, Willey and I flew to Algiers. I got my promotion, becoming a 1st Lieutenant. We went on into Algiers, visiting the PX and the Aletti, and got back to Mateur to land on the new strip.

Thursday, a B-26 escort to [Grazzarise?], near Naples. We were jumped by a flock of 109's & 190's, and lost Peters and Miller, two new boys, both of whome parachuted to the water. Sentes got one, VIall two, and me--shot at. Seven left.

Friday, the 13th, a B-26 escort to Rome. I became Squadron Leader after two early returns. We were jumped by a half-dozen, but had no trouble. Six more to go. Next day the scheduled mission didn't come off. We had a visit by Generals Spatz (***), Doolittle (**), and Webster (*), with a bitch session for an ending. Afterwards we went to Tujnis by weapons carrier. We saw a bad wreck on the way home.

Sunday, a B-26 escort to Sapri, Italy. Flight leader. No trouble. A bitch session was held by Capt. Miles after the mission. That night there was an eclipse of the moon, and all the pilots were treatred to some Seagrams V.O., the first in a long time.

Aug 16, a dull day. No mission for me. We saw a cowboy picture in the evening: starring Johnny Mack Brown.

Tuesday, the 17th, a '26 escort to Battipaglia. Simpson, a new boy mayday-ed after being hit by flak. I escorted Vincent to Palermo--he was short on gas--and stretched it to a 5-hr. hop. Bizerte had a big raid after dark, just before the moon came up. I got a picture of a plane burning in midair.

Wednesday, no mission. Pomp & I ran jeep courier between the 1st, 325th, & 319th in the P.M. Bizerte had another night raid, bigger this time.

Thursday, nothing doing for me. In the evening, "China Girl," again.

Friday, August 20th, a '26 escort to Caserta, near Naples We were jumped going into the target. I did some shooting. The 27th lost five, we had no casualties. I claimed a Probable. We walked down to the service group and saw "You Can't Take It With You."

Saturday, a mission, but I didn't fly. Pomp finished up, Chase didn't come back.

Sunday, a day off. Pomp and I celebrated his fiftieth in Ferryville. Really polluted. Simpson & Chase came back.

Monday, the 23rd, we got up before dawn for a practice mission south of Tunis. Something big coming off Wednesday. I had engine trouble getting off.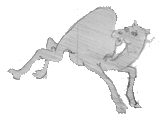 Tuesday, August 24th, another practice mission at [Cairoware?], this time with the 14th and the 82nd.

Next day, up at 4:00. The three groups flew on the deck via Zembra, Egadi, Lipari, Scalea, Marfridoni, and Foggia. We took Foggia #4. Warren was hit by flak over the target and I went on single-engine. We escorted him back to Sicily where he bellied in. Berens was hit by flak as we made sea-fall at Sapri. We escorted him, on single-engine to Termini East, where we all landed for gas. We had a good meal and then came home. It was my last mission over the target, with two to go, as chief spare. Viall missing.

Thursday, Aug. 26, my day off. Russell, Chapman, & UI went on Russ' cycle to Ferryville, saw a show: "Wild Man From Borneo." A show in the evening, "Old Chicago."

Friday, another free day for me. I checked out in Fisher's motorcycle, and went into Ferryville with Sentes.

Saturday, nothing doing for me. Russell & I went into Ferryville for a couple water jugs. Rudnick and his flight are missing, probably down in Sicily. With him are Catledge, Warren, & Winegar.

Sunday, Aug. 29, I went into Ferryville again. Four more are missing from a mission: Chapman, Vincent, Taylor, & Lion. After supper, Messmore, one of our new P-40 pilots bellied LMH. [Spurly?], in. Wiseman told me I would have ot finish up over the target if I didn't want to move to Sicily, sooo - - - - -. The four pilots got back late: they had been grounded because of an Italian bomber they didn't want shot down.

Monday, Aug 30, I was scheduled on a B-26 escort to Naples again. I didn't get off the ground, luckily. The group ran into the whole luftwaffe, and lost a total of twelve. Schreffler & Southard wer shot up and landed in Sicily. Among the missing are Willey, Morrison, Turrentine. First mission to be outnumbered. I slow-timed LMT before supper, and saw "Anthony Adverse" at the service group.

Tuesday, our day off. I short-timed LMT again. Chapman and I took Fish's cycle into Bizerte and home via Ferryville. We got 17 new pilots.

Wednesday, Sept. 1, I gave the new pilots a lecture. Sentes, Hygren, & I went to the show in Ferryville.

Next morning Croft & I took a jeep over to the 320th and went by B-26 to Tellargma. The new shiups weren't ready, so we hitched a wild ride into Constantine and stayed at the Grand Hotel after a wild evening.

Friday morning we picked up Pomp and hiked back to Tellergma, where I had my first steak in Africa. Pomp & Croft took off; my ship wasn't ready, so I hopped a B-26. I co-piloted to El Aourna and hiked home with my parachute, pulling in at 11:00.

Saturday, Sept. 4, nothing doing for me. I packed, getting ready to move to Sicily. The invasion of tghe toe started yesterday. Sentes & I went around trying to sell the motorcycle. We saw a show, "The Glass Key."

Sunday, Pomp flew the piggyback and I was backseat driver. We landed at Boccadifalco, Termini East, and Bo Rizzo, looking for planes. No luck. I finished packing -- leaving tomorrow for the Gerbinis.

Monday, Sept. 6, I boarded a B-26, the "Miss Eveready" with the 71st's bedrolls. I flew co-pilot, close formation. We couldn't find the right field at the Gerbinis, and landed at one that turned out to the the 82nd's. Taxiing back to take off, we got stuck. We unloaded tghe baggage onto a G.I. truck, ate at the 82nd, and found our field just before dark. Set up house with CHapman, Schreffler, Gresham, Lion, Chase, & Stuber. The Gerbini valley is loaded solid with everything except B-17's. I saw CO Johnson at the 82nd; he said Rudy and Listyer were shot down. Deisenroth down.
Tuesday Sept. 7, no mission. Chapman & I spent the day looking over the neighboring battlefields and picked up souveneirs. Chow pretty bad. I got a package from home with six rolls of film.
Wednesday I went on a mission as leader of the formation being composed of four ships. I picked up my convoy of about thirty ships just outside the Bay of Naples and we patrolled them for two hours. Saw nothing. After supper I went out on the line and helped service my ship. Then I taxied others out to takeoff position for the early morning mission next day. News was received of Italy's uncondityional surrender. Tomorrow is D-day. Sager down.
Thursday, Sept. 9, troops invaded at Salerno, and parts of the Italian air force changed sides, some landing at the Gerbinis, others at Mateur, via Milo. I flew the piggyback with Downing as passenger, hunting for airplanes. We landed at Termini east, Bocca defalco, Bo Rizzo, and back to #8 at Dittaino. Messmore flew into Mt. Etna. Dibble was hit by ground fire near Naples. I pumped gas 'till ten o'clock.
Next day I flew the piggyback to Palermo again, taking Binsley with me. We ate supper at the officers' mess and flew home without getting the plane we went after. Pumped gas again. Stuber &anp; Boyd are missing.
Saturday, Sept. 11, I flew the piggy back with Newberry as passenger to Termini & Palermo, searching the northern coast of SIcily for LM4. We had pork chops at Palermo, and talked with the dark P-40 pilots at Termini.
Saturday, Sept 12, I flew a G.I. to Mateur in the piggy back, via Termini. At Mateur I flew Craft down to Ariana and back. Then Fisher & I flew back to Sicily. Part of the Italian navy sailed into Malta. The 8th Army now has the heel of Italy.
Monday, Sept. 13, I went on my last mission -- to the 'Pears' area south of Naples. We saw four FW 190's, but had no encounter.
Tuesday, Sept. 14, I test hopped LME. B oyd came back, minus his shoes.
Wednesday I flew th piggy back to Mateur and got back home with a temperature of 104.4 -- malaria. Two Docs looked me over and bawled me out for not taking my quinine. I spent a gremlin night, what I mean! Next morning I crawled into the ambulance dragging my musette bag behind and wound ujp at the 5th Canadian Hospital at Catania, 3rd floor north, #353.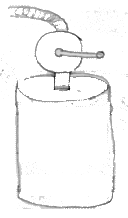 By the next morning I was feeling better and the doctor said I could pull out the next day.
I pulled out of the hospital early the morning of my birthday, Sept. 18; walked through Catania; rode to the airport; spent some time there; and hitched a ride in an ambulance with some A 20 pilots. I walked the last two miles, and got back to camp to find everyone had left for Mateur. I managed to catch a ride on a B-26, and get home in time for chow.
Sunday, Sept. 19, a day of rest. My name & Fisher's are on orders to go home, and we're waiting. The after affects of my visit to the hospital started showing up: a bad sty, and cold sores in -- and outside my mouth. I spent the next few days doing nothing except getting alll prepared to go home. Monday, the 20th, the boys got decorated. Wednesday, Stuber turned up on his way to the hospital, very badly burned; Fisher went to the hospital; Slack went home; and we had a big after-dark contipede and scorpion hunt with tent stakes and 100 octane. I managed to scare Goldie out of his sock, to sleep with the Medics. A visit from Foster informs us that Gurdes is finally missing. Thursday evening I made two hops in the piggy back. Friday, Buce & I went down to the 97th B.G. to see about getting some pictures. Saturday John Hollobaugh flew down from the 93rd. He fixed up dates for Russell & me for that night. Real Tom Collins's.
Nothing doing Sunday, the 26th. It rained almost continuously from Sunday night through Tuesday. Teusday six of us went by jeep to see Fisher, Stuber, & Lion. We looiked for, but couldn't find, Fussell's pocketbook; and got home very wet, with a pie and a cake. Wednesday I spent most of the day saddle-soaping and reading 'Studs Lonikens.' We got a new C.O.: Major Hanes.
Friday, Oct. 1, I flew to hours acrobatics, making myself sick. In the afternoon Sentes, Shearer, Russell, Goldman, Chapman, & I took the 6-wagon to Tunis, getting back after dark. Whattaman!?
I made $50 shooting craps Saturday. Sunday Oct. 3rd, the boys flew a dive bombing mission north of Naples. Vincent and Conner collided in the dive, Parrish just missing.
Monday, a skeleton group left for Tobruk. Nygren, Schreffler, and I made several unsuccessful attempts to get in to Tunis. We finally made it, and I walked my DFC through Wing and left it at Naasaf. We stayed overnight at the Naasaf Hotel and went back to Naasaf in the morning from there to Naaf and back to Wing, and home. At Mateur we had a good stage show and a move: "Juarez." later.
Wednesday, Oct. 6, it rained. The boys' orders came through, all but Fisher's and mine. My DFC bounced.
Thursday, my orders came in. I flew twice down to Ariano in the rain. Packed up, ready to go home, after writing up another incident.
We, Sentes, Russell, Schreffler, Chapman, Nygren, and myself, left at 5 o'clock. Unable to get a ride at El Aourna or La Marsa, we stayed the night in Tunis. We got a C-47 out of El Aourna next day, Oct. 9, Saturday. We flew as far as Oran, via Algiers, that day, and stayed on the field in the barracks. We went into Oran next morning. I made the rounds with a French nurse, and we stayed on the field that night.
Next day we took a C-47 to Casablanca, and spent the day and evening in town. I ran into Fin Shrader.
Thursday we moved to Don B. Passage #10. We were alerted the next day, and went by G.I. truck to the piers in town, where we boarded the "Empress of (Japan) Scotland. We pulled away from the docks the next evening, Saturday Oct. 16
Sunday, a practice drill. No more gambling. German prisoners tried scratching the blackout paint off the portholes.
Monday, practice drill. Violent evasive action. The radar picked up seventeen subs during night. Two friendly ones surfaced during the day.
Tuesday rough weather. Practice drill. Wednesday, nothing new. Thursday evening a rain squall, with heavy seas. We are 48 hours out of Newport News, maybe Staten Island. We pulled into Newport News harbor at 5:00 Sunday morning, October 24.
---